Kony Welcomes Industry Veteran to Lead Global Services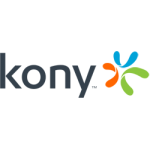 Kony Welcomes Industry Veteran to Lead Global Services
Kony, Inc., the leading enterprise mobility company, today announced the appointment of Cem Tanyel as executive vice president and general manager of Global Services. Tanyel will ensure Kony delivers the highest level of value and service to its growing base of leading global customers.
Tanyel's expertise is in the areas of digital technologies, including mobile platforms, enterprise software, global delivery, large-scale mission-critical and high performance systems for industries across healthcare, financial services, public sector, telecommunication and travel around the world.
Prior to Kony, Tanyel led the consulting and multi-service delivery for TriZetto Corporation, a Cognizant subsidiary. Prior to TriZetto, he served as the vice president and general manager for the Healthcare and Life Sciences Software and Solutions business for CSC, with over 4000 customers, and in excess of $500M of revenues around the world. During his 20-plus year career, Tanyel also held senior leadership roles at McKesson, Unisys, and Informix Software (now part of IBM).
"Cem is an industry-proven executive who has built a strong track record and reputation for excellence in the services industry," said Thomas E. Hogan, chairman and chief executive officer, Kony, Inc. "As the Services business leader, Cem will have a fundamental focus on the success of our global clients and delivery of world-class service excellence. We are excited to have him on the Kony leadership team."
"There is a huge buzz around the world as leading enterprises are investing in mobile technologies to drive their digital business strategies," said Cem Tanyel, executive vice president and general manager, Kony, Inc. "Enterprises are increasingly recognizing the enormity of impact mobile applications can have on their business. It is exciting to join an industry leader that is at the forefront of leading this digital transformation, through its top-rated enterprise mobility portfolio surrounded with rich service offerings."
Kony was recently named a Leader for the fourth consecutive year in the Gartner June 2016 Magic Quadrant for Mobile App Development Platforms (MADP) report. In addition, Kony was named a "Leader" and earned the highest score in the current offering category in Mobile Infrastructure Services by independent research firm Forrester Research, Inc., according to The Forrester Wave™: Mobile Infrastructure Services report.
Free Newsletter Sign-up