JHC Systems Appoints John Boggis as Head of Sales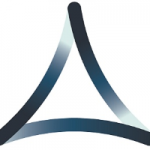 JHC Systems Appoints John Boggis as Head of Sales
JHC Systems Limited , a leading provider of wealth management solutions, has today announced the appointment of John Boggis as its new Head of Sales.
Mr. Boggis brings almost 20 years of financial industry experience to the role, having most recently held the position of Head of Sales for EMEA & APAC at Eagle Investment Systems, which is part of the Bank of New York Mellon. Prior to that, he was the company's Vice President, Regional Sales Director for Europe, and has also held senior sales positions at SimCorp, FactSet and Thomson Financial.
John Blackman, Chief Executive Officer at JHC Systems, said:
"John brings a wealth of industry experience to his new role at JHC and is an excellent addition to the senior team. He has joined at a particularly key time of development for the company, and we are confident that his expertise will prove integral to our future growth plans.
"We are committed to expanding our product offering in line with industry demands, and therefore we are constantly looking at new ways to drive innovation and meet today's business challenges. Our global wealth management product and managed service offering allows us to further support our clients by delivering improved operational efficiency, fostering highly-effective client engagement, and helping to ensure greater regulatory compliance.
"I am confident that John's extensive experience and expertise will help to further underline JHC's leading position in the market, enabling us to significantly grow our client base, and establish our presence in new international markets."
Commenting on his appointment, John Boggis, Head of Sales at JHC Systems said:
"I am very pleased to be joining JHC Systems as it embarks on a period of exciting growth and development. I am looking forward to leading the sales team at JHC, supporting the launch of its new solutions and contributing to the continued growth of the company."
Free Newsletter Sign-up