ICAP Names Stuart Connolly As Head of Client Product Development for Post Trade Risk and Information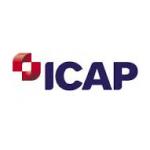 ICAP Names Stuart Connolly As Head of Client Product Development for Post Trade Risk and Information
ICAP, a leading markets operator and provider of post trade risk mitigation and information services, announces today that it has appointed Stuart Connolly as Head of Client Product Development for its Post Trade Risk and Information (PTRI) division, effective Monday 21 November. In this newly created role, Stuart will report to Jenny Knott, Chief Executive Officer for PTRI, and will be based in London.
With a strong track record of business delivery and growth, Stuart will work with each of ICAP PTRI's businesses to leverage data and develop client data services through the identification of real life client use cases. He will provide insights and partner with the relevant data analytics teams in PTRI to build and launch a variety of complementary data services interoperable with PTRI's businesses.
Stuart has over 20 years' experience working in financial markets and joins ICAP from Goldman Sachs, where he was most recently Head of EMEA Derivatives Clearing Services, responsible for the OTC Credit and Rates franchise. Prior to that Stuart held a number of leadership roles in derivatives clearing and prime brokerage at Goldman Sachs and was responsible for all aspects of new business, existing business optimisation and operational processes.
Jenny Knott, CEO of PTRI, said: "Across the PTRI portfolio we have a tremendous amount of enriched data that could provide significant value to our clients. I am delighted to have Stuart join the team, and with his experience and deep understanding of the transaction lifecycle and post trade landscape, I strongly believe he will play a pivotal role in identifying the growth opportunities across PTRI."
Free Newsletter Sign-up