Hudson Fintech hires two senior executives for business development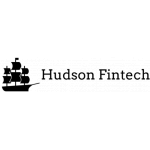 Hudson Fintech hires two senior executives for business development
Hudson Fintech, the London-based Capital Markets technology firm, today announced two senior appointments to support its growth strategy.
Ashley Daffin joins as Director of Strategic Development, responsible for global development strategy. Ashley has worked in Capital Markets FinTech for 30 years, which includes institutional sales roles at HSBC, NYSE and Refinitiv, as well as working with a variety of FinTech start-ups on business development. He is also Chair of the Education Committee at ACI UK (the Financial Markets Association), working with the FX industry to increase Global Code of Conduct compliance.
Martin Best joins as Head of Business Development, responsible for managing client relationships. A fixed income specialist, Martin has worked in senior sales and relationship management roles for over 30 years, including fixed income sales at Alpha Bank, Danske Bank, Commonwealth Bank of Australia, LBBW and most recently Rabobank.
Providing financial institutions with a flexible, modular and future-proof design which promises cost savings of over 50%, Hudson can be used to support multiple asset types and business lines, such as Repo trade capture, Securities Lending, data management for regulatory reporting and clearing complex structures like IRS, and reducing the risk of 'shadow computing'.
Hudson's software captures and displays trade and market data, and supports end-to-end workflow processes. It improves efficiency and risk management, whilst reducing costs for the processing and reporting of trading businesses. Financial Institutions are given more ownership and control of trading operations, whilst the software provides the tools and capabilities to allow customers to quickly adapt to changes in the regulatory landscape, such as SFTR.
Hudson is the first FinTech to use Entity-Component-System (ECS) in Capital Markets. ECS is an advanced system architecture, which resolves the inherent issues associated with traditional 'hierarchical' systems using interdependent components. Instead, ECS works with a data model where all objects become individual entities to which arbitrary data can be added or removed at runtime. Business logic is implemented in the form of unique behaviours that operate on combinations of attached data components.
"We are very happy to welcome Ashley and Martin to our growing team. Between them they bring over 60 years of experience in capital markets technology sales and provide unrivalled domain knowledge, business development expertise and a wealth of senior industry relationships," said Michael Walliss, CEO of Hudson Fintech. "As Capital Markets continue to evolve Hudson Fintech is seeing an increasing demand for our technology solutions, and Ashley and Martin will each play a significant role as we continue to work with a growing list of financial institutions."
"The decision to join Hudson was made easier by the fact that they are offering something unique in Capital Markets," said Ashley Daffin. "The technology is different from that offered by every other vendor, which results in the most flexible technology solution – something all financial institutions want."
"I am delighted to join Hudson Fintech, where I am able to provide a genuine solution to the significant issues faced by large institutions when managing changing technology requirements," said Martin Best. "Having faced these issues first-hand in Fixed Income, which is a core market for us, I look forward to leveraging this experience and offering answers to the challenges faced by many of my industry contacts."
Free Newsletter Sign-up