Former Tesco CCO Joins Smart Home Security sSartup Cocoon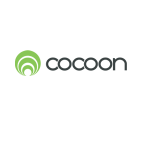 Former Tesco CCO Joins Smart Home Security sSartup Cocoon
Robin Terrell, former CCO at Tesco, MD of both Amazon UK and John Lewis Direct, joins Cocoon as Chairman as they embark on an equity crowdfunding campaign
Retail and consumer business expert Robin Terrell has joined the innovative smart home security startup Cocoon. As Chairman, Terrell will help guide the business through its next phase of growth, starting with its first equity crowdfunding campaign launching tomorrow (02.02.2017) on Crowdcube.
First launched on Indiegogo, Cocoon is a revolutionary smart home security company protecting the whole home from a single device using unique Subsound® technology. With over 700,000 UK homes affected by burglary each year, costing insurers +£1.4bn, Cocoon offers affordable protection for the 19M homes currently not protected by home security systems in the UK. Robin's addition to the team will support Cocoon's growth into retail and partnerships, further helping the team to achieve their mission to make protecting the home and people you love simple.
Following a commercial launch in the latter part of 2016, Cocoon has sold to customers in over 50 countries around the world. Receiving resoundingly positive customer reviews with an average customer satisfaction rating of over 97%.
Robin Terrell commented:
The great thing about Cocoon is that it's not technology that's just looking for a problem to solve. It solves a real world problem for customers, in a really innovative way. Throughout my career I've seen that putting customers at the heart of your business is critical to success and that's exactly what Cocoon do.
When I met the team I was really impressed, they have a proven track record. I'm delighted to join them to help scale the business and get Cocoon on as many retailer's shelves world wide as we can.
Sanjay Parekh, Cocoon's CEO, commented:
Robin is a highly respected and successful businessman, bringing a formidable amount of expertise from leadership at brands such as Amazon and Tesco. We're absolutely delighted to welcome him to our team as Chairman.
I have no doubt that Cocoon will greatly benefit from Robin's knowledge, experience and belief in putting customers first in all we do. He's joining us at a key moment, as we invite our customers to join our journey and invest in Cocoon on Crowdcube. This investment will enable us to expand our retail distribution and insurance partnerships, where Robin's strategic contributions are already proving immensely valuable.
Seed investors, Aviva Ventures (Investment arm of the UK's largest home insurer) and Breed Reply (hardware-focused IoT investment division of the Reply Group) are returning to support Cocoon's fundraise on Crowdcube. The money raised will be used to scale the business - expanding sales channels, developing insurance partnerships, refining the manufacturing process and supporting the company's growth.
Cocoon is once again giving supporters the opportunity to participate in it's growth, with a CrowdCube campaign launching publicly from Thursday 2nd February. To give supporters a chance to get ahead of the crowd they will have exclusive early access, from Wednesday 1st February. And you can view Cocoon on Crowdcube early too.
Investments of this nature carry risks to your your capital. Please invest aware.
Approved as a financial promotion by Crowdcube Capital Ltd regulated and authorised by the FCA (No. 650205)
Free Newsletter Sign-up