Dion Global Solutions Makes Key Appointments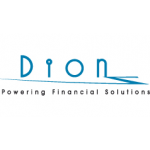 Dion Global Solutions Makes Key Appointments
Dion Global Solutions announced the appointment of James Shanahan, Chief Operating Officer, and Carl Kimball, Global Head of Sales and Marketing.
CEO Michel Borst said the appointments marked a significant milestone for the Dion Global business. "Dion has achieved excellent growth over the past 12 months, and with these appointments we are confident we accelerate that," he said. "Carl and James bring us an invaluable skillset and I'm very positive about the contributions they will make to our business."
Both positions will be based in the company's Singapore hub. Mr Kimball has a distinguished 25 year career in senior sales management and international business growth, with major companies including PeopleSoft International, Oracle Corporation, and most recently eBaoTech Insurance. Mr Kimball will focus on Dion's global growth strategy and drive worldwide sales strategies.
Mr Shanahan has held senior positions at banks and financial institutions over the past 20 years. In his previous role at Avaloq, Mr Shanahan was responsible for establishing new core banking operations hubs, along with sales, contracting and onboarding for major accounts. His previous experience includes COO of AXA Insurance in Singapore; leading the IT function for an Australian investment bank; heading up professional services in Asia for an Irish software vendor and leading the acquisition and integration of several banks. At Dion, James will be responsible for global operations across Professional Services, Support, Development, Product Management, and Innovation and Strategy.
Free Newsletter Sign-up