Currencycloud appoints new CTO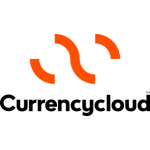 Currencycloud appoints new CTO
Currencycloud, the international Payments Engine behind countless digital businesses, has appointed Ed Addario as Chief Technical Officer (CTO).
Ed brings over 25 years' professional experience leading both start-ups and large teams in the design, development and delivery of software products across the financial services, telecoms and retail sectors. He joins Currencycloud from Misys, where he was Global Head for Architecture and Integration. Prior to this, he has held a number of senior technology positions in both the US and UK, including SVP Technology with Monitise.
At Currencycloud, Ed will oversee a team of 45 technologists, continuing to advance the next generation API which sits at the heart of Currencycloud's integration with its customers.
With a B.Sc. in Computer Sciences with minors in Applied Statistics and Machine Intelligence and a M.Sc. in Manufacturing and Quality Engineering, software development is core to Ed's expertise. He's a senior member of the Institute of Electrical and Electronics Engineers (IEEE), the Association of Computing Machinery (ACM) and the IEEE/ISO Standards Organization and regularly commits to participating in Open Source projects in the areas of distributed computing, peer-to-peer networks and cryptography.
Mike Laven, CEO Currencycloud comments: "Ed's passion for technology and years of experience make him the perfect fit to lead a team that is fixated on providing innovative solutions for our clients. New and emerging digital business models should not be constrained in ambition or scope by legacy technology as they seek to find different and creative ways to move money around the world. Ed will play a key role in developing the tools that we provide, to allow our customers to build the best solution for their business needs."
On joining Currencycloud, Ed commented: "As a tech enthusiast, I'm excited by the opportunity to be part of a company that is leading the digital revolution and to work with APIs that are built by developers, for developers. The team's passion for providing digital enterprises with the tools to innovate and grow is truly inspiring. I am looking forward to leading the team as we continue working to enable the next generation of companies to realise the true potential of the digital economy."
Free Newsletter Sign-up