Corlytics Expands the Leadership Team in Aggressive Growth Drive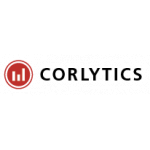 Corlytics Expands the Leadership Team in Aggressive Growth Drive
John Byrne, CEO of Corlytics, the world leader in regulatory risk intelligence, has expanded the leadership team to support a global growth strategy for the business. This follows the recent closing of a significant funding round, with the business poised to cement its leadership position in the growing regtech marketplace.
The financial crisis has led to a proliferation of new regulatory measures, with stricter global regulation leading to the creation of a $10 billion market in identifying risk areas for financial companies. Founded in 2013, Corlytics has built a team comprised of leading data scientists, proven banking risk practitioners and regulatory lawyers. Expertise of the strengthened leadership team span these specialisms, with individuals having previously built global businesses in this space and held senior level roles in commercial and regulatory law within IBM, Information Mosaic, Cap Gemini and BAE Systems.
Byrne said: "I'm delighted to extend our leadership team, bringing on some real industry heavy weights with proven execution power internationally. We are poised to grow the team to 100 globally by end of next year, so needed to reshape the management. At the same time as bringing together a unique combination of skills and experience to tackle the market challenges presented by ever increasing global regulation. I'm confident that we are structured for continued success for our next stage of significant growth."
The expanded leadership team is made up of:
John Byrne is founder and CEO of Corlytics, responsible for setting the company's vision and strategy. Something of a serial entrepreneur in the software sector, John has built and sold a number of technology based enterprises globally.
Rory Flynn, Head of Legal
As head of legal, Rory is responsible for the global team of legal regulatory analysts, together with acting as the company's Legal Counsel. Prior to Corlytics, Rory was a practicing barrister with a specialist interest in intellectual property, regulatory and company law.
Liam Griffin, Head of Sales Strategy / Chief Commercial Officer
Liam Griffin is head of sales strategy and chief commercial officer at Corlytics. He oversees Corlytics' sales organisation and is responsible for driving the company's growth as the global leader in regulatory risk intelligence. Liam brings more than 30 years of global market leadership experience to Corlytics, where he has brought two previous Companies from early stage to global leadership positions.
Ken is head of the US for Corlytics, driving maximum value for Corlytics' US customers and shareholders. He previously worked with CEO, John Byrne, at Information Mosaic.
John Keane, Chief Operating Officer
John Keane is responsible for the day to day running of the business. An engineer by profession, John manages the Corlytics global infrastructure that enables Corlytics to deliver market leading regulatory risk intelligence and associated services.
Ray O'Donnell, Head of Technology
As head of technology for Corlytics, Ray has responsibility for product engineering, technical architecture, and technical strategy. Ray brings to Corlytics decades of experience in architecting and delivering high-performance analytical software products to global Tier 1 and Tier 2 financial institutions.
Kevin O'Leary, VP Product Management
Kevin leads product management at Corlytics where he is responsible for product strategy and roadmap. Kevin brings more than 20 years' experience in product management, financial crime risk monitoring, analytics and technology.
Kirsty Leighton, Head of Communications
Kirsty is responsible for internal and external global communications at Corlytics, leading the marketing communications and corporate PR activity. Kirsty's expertise lies in brand building and corporate reputation enhancement.
David Varian, Chief Financial Officer
Corlytics' Chief Financial Officer, David is an experienced chartered accountant with over 20 years' technology company experience and in-depth knowledge of financial management.
Free Newsletter Sign-up