ClearCourse appoints new Chief Financial Officer and Chief Commercial Officer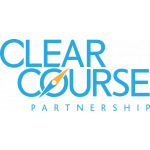 ClearCourse appoints new Chief Financial Officer and Chief Commercial Officer
ClearCourse ( or "the Group"), a group of innovative technology companies providing digital services, work-flow solutions, and payments capabilities to the membership, events & bookings, sports & lifestyle and healthcare sectors, announces today that it has made two key senior hires. Jonathan Tiverton Brown has been appointed as Chief Financial Officer and Keith Bell joins the group as Chief Commercial Officer.
Since its foundation in October 2018, ClearCourse has forged an exciting growth trajectory. Attracting professionals of the calibre and experience of Jonathan and Keith is a positive reflection of the size and scale that the Group has achieved. In just 15 months, ClearCourse has made 18 acquisitions, comprising 15 innovative technology businesses across a wide range of sectors. Its rapid growth and resultant scope necessitate highly technically competent C-level executives to manage the complex workflows and ensure sustainable long-term development.
In his role as CFO, Jonathan is critical to the Group's ongoing operation, driving measurable value through the management of its core financial processes and reporting requirements. Keith as CCO will be invaluable in driving organic growth, working directly with the Group companies to build long-term sales pipelines and maximise revenue.
Jonathan joins ClearCourse following a successful career at KPMG, where he spent 10 years as a senior audit manager, gaining invaluable experience advising an extensive client portfolio. More recently, he held the position of Managing Director of Finance at Markit, a leading global information services provider in the United Kingdom. In this role he oversaw three teams across Group Accounting, Sarbanes–Oxley Act compliance and Treasury.
Keith has over 20 years' experience as a sales leader with a demonstrated history of achievements in the software industry. Most recently, he served as Chief Revenue Officer at Workshare, an enterprise SaaS company specialising in collaborative applications and file sharing. Under his management, Keith grew the company prior to selling to a private equity firm that invests solely in high-growth B2B technology companies. He spent seven years at Rocela Application Management, a cloud services provider that focuses on Oracle Software Services, serving as Sales Director before holding the position of Managing Director for over two years.
Gerry Gualtieri, CEO of ClearCourse, commented on the appointments: "We're very pleased to welcome Jonathan and Keith to the ClearCourse team. Jonathan is a highly experienced professional who will be key to the Group's ongoing operations and ambitious growth objectives. Keith brings an impressive range of technology focused expertise from sales and marketing roles in high-growth companies and as a leader of customer-centric growth strategy and operations. It's great to kick of 2020 with them both on board."
Jonathan Tiverton Brown commented: "I'm thrilled to have joined ClearCourse at such an exciting time in its evolution. Managing the financial operations of such a large a growing group of companies is an exciting task, and the dedicated group of people behind the business makes it an even more compelling prospect. I look forward to being a key part of the next phase of growth and beyond."
Keith Bell added: "Joining ClearCourse is a fantastic opportunity. It is a chance to apply my experiences in sales and marketing to a market disruptor with an exciting strategy to become the leading technology partner to a whole range of business sectors."
Free Newsletter Sign-up