Bank Leumi Appoints Fiserv's Martin Droney Chief Operations and Technology Officer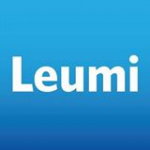 Bank Leumi Appoints Fiserv's Martin Droney Chief Operations and Technology Officer
Bank Leumi announced that Martin Droney has joined as Executive Vice President, Chief Operations & Technology Officer, responsible for overseeing the rapidly growing bank's technology infrastructure and operations.
Based in New York, Droney will oversee a team of more than 100 full-time employees and contractors. He joins Leumi from Fiserv, where he most recently served as Chief Information Officer of the Card Services Division.

"Martin's extensive knowledge of financial services technology products, and the expertise he gained at one of the largest vendors of products to the industry, will be great assets as he manages Leumi's expanding technology infrastructure," said Avner Mendelson, President and CEO of Bank Leumi USA, which recently completed a $40 million technology upgrade. "Martin will be a key facilitator of the bank's ongoing growth. His experience, particularly at Fiserv, will help us stay ahead of the curve on the quickly changing technology landscape, including evolving and sophisticated cybersecurity issues affecting banks."
During his time at Fiserv, Droney led an organization of 400 employees and contractors worldwide. He was responsible for all aspects of the software delivery lifecycle, project management, security, audit and technology operations. He oversaw a diverse technology portfolio focused on high-volume transaction processing on numerous distributed, mainframe and mobile computing platforms. Droney was also a founding member of the Fiserv Technology Senior Leadership Team, responsible for setting and executing enterprise technology strategy.

From 2004 to 2010, Droney worked as Director of IT Project Management at GES Exposition Services, and he previously held multiple roles at RWD Technologies. Droney began his career as a Field Engineer at the Environmental Elements Corporation, and subsequently held roles at consulting firms Accenture and PricewaterhouseCoopers.

Droney received a Bachelor of Science degree in Electrical Engineering from Lehigh University and a Master's degree in Management of Technology from Lehigh's College of Business and Economics.
Free Newsletter Sign-up