Andrew Dyson Joins QMA as CEO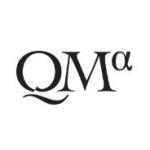 Andrew Dyson Joins QMA as CEO
QMA announced today that Andrew Dyson has been appointed chief executive officer of QMA, effective April 2017. Dyson will assume this role from Scott Hayward who, after more than a decade of leadership, will leave QMA to take on a new challenge. QMA is a quantitative equity and multi-asset class investment manager wholly owned by PGIM, the global investment management businesses of Prudential Financial, Inc. (NYSE: PRU).
Dyson will be responsible for overseeing QMA's investment organization, and for its distribution and business management functions. He will report to David Hunt, PGIM's president and chief executive officer.
Dyson was most recently executive vice president and head of Global Distribution for Affiliated Managers Group. In this role, he managed AMG's central global distribution platform, which works in partnership with the company's affiliated boutique investment managers on their distribution efforts. Before joining AMG, Dyson served as head of BlackRock's Global Institutional Client Business and previously held senior roles at Merrill Lynch Investment Managers and Mercer Investment Consulting in the U.K. and the U.S.
"PGIM is strongly committed to QMA and the importance of delivering its research-driven, quantitative investment and asset allocation capabilities to our clients," said Hunt. "Andrew is uniquely qualified to lead QMA as we invest in building the multifactor and multi-asset class capabilities within this business. Andrew's analytical background, extensive experience working with premier quantitative asset managers over the course of his career and strong record of leading global client businesses will be critical as we look to grow QMA."
Hunt added, "We're very grateful to Scott for his years of outstanding service and dedication, which leaves QMA well-poised to continue to serve our clients in the future."
Hayward will remain at QMA through the rest of 2016 working with senior leadership to help with the transition.
Founded in 1975, QMA manages portfolios for a worldwide institutional client base, including corporate and public pension plans, endowments and foundations, multi-employer pension plans, and sub-advisory accounts for other financial services companies. As of June 30, 2016, QMA had approximately $112 billion in assets under management.
Andrew Dyson will become the chairman and CEO of QMA on April 1, 2017. He joins from Affiliated Managers Group, Inc., where he was executive vice president responsible for managing the Company's central global distribution platform. Earlier, Dyson served as head of BlackRock's Global Institutional Client Business, following the merger of BlackRock and Barclays Global Investors. In prior roles at BlackRock and Merrill Lynch Investment Managers, Dyson held senior distribution positions, including head of the International Institutional Business, and, before that, head of the Institutional Business for Europe, Middle East, Africa and Asia Pacific.
Previously, Dyson was head of U.S. Multinational Investment Consulting for William M. Mercer, and also served as head of U.K. Pension Fund Investment Consulting for the firm. He earned a Master's degree in mathematics from Cambridge University. Dyson is a fellow of the Institute of Actuaries.
Free Newsletter Sign-up