Anatol von Hahn Agrees to Join Meed as Vice-Chairman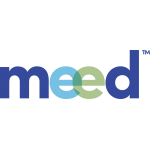 Anatol von Hahn Agrees to Join Meed as Vice-Chairman
Meed, the Santa Monica-based company committed to bringing socially-conscious innovation to the financial sector, today announced that Anatol von Hahn had agreed to join as Vice-Chairman. Von Hahn had been announced as a member of the Meed Advisory Board back in March, after he left a distinguished career of over 30 years in international banking with the Scotiabank organization across Canada as well as the establishment and expansion of operations in Mexico, the Caribbean and across Central and South America. In addition to taking up this new position, von Hahn has also joined the group of private investors behind the Meed venture.
"Having known and worked alongside Anatol for the past 15 years, inviting him to join the Meed Advisory Board was an obvious step," said Meed's CEO Les Riedl. "His valuable experience and list of achievements speak for themselves, and the fact that we have been able to have him join the leadership team here at Meed is a major coup for us and a testament to the potential of the brand as we approach our worldwide launch."
"I am absolutely delighted to be joining Meed in this new role," said von Hahn. "Having worked with them recently, it was quickly clear to me that there is an exceptional quality to their management team. Their drive, dedication and proven abilities ultimately made this a simple yet exciting choice for me. I have no doubt that we will be able to meet the challenging goals the company has set for itself, but also to deliver significant financial help to those around the world who need it the most."
Meed is gearing up for launch within months across its initial countries of Vietnam, Mexico, U.S. and Canada. With a suite of affordable financial services products from its Member Banks, Meed is targeting the huge segment of people worldwide who are disenfranchised from the current banking system, either by choice or by circumstance. Meed offers a new choice to this generation through its partnership with socially-conscious Member Banks who have aligned behind Meed's vision of financial mobility for all.
Meed's innovative mobile app will provide access to Member Banks that offer a demand deposit account, a security savings account, a secured line of credit, domestic and international transfers between Meed users, as well as access to the income-building SocialBoostTM program, which gives users the opportunity to earn a new income stream in return for growing the Meed community. For every $1 earned by Meed users through SocialBoost's personal community plan, another $1 is returned by the Member Banks to the worldwide Meed community, helping those who need it the most.
Free Newsletter Sign-up