Wirecard provides seamless payment solutions to ride hailing platform CarGo Technologies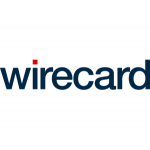 Wirecard provides seamless payment solutions to ride hailing platform CarGo Technologies
Wirecard, the global innovation leader for digital financial technology is cooperating with CarGo Technologies for seamless payment solutions. The goal is to team up for all in-app payments for the ride hailing platform in Belgrade, Vienna and Zurich where CarGo Technologies is present, and as a payment partner for the company's expansion.
CarGo Technologies is the first ride hailing platform servicing the Balkan region, with plans to expand across Europe, and was recognized by Forbes as one of the top 10 disruptive companies in 2019. To book a ride, users simply open the app and enter their desired destination. The next available driver confirms the ride, and with a simple pre-payment function powered by Wirecard, the user can enjoy the ride with no need to exchange cash or scan their card. CarGo Technologies has over 800,000 registered users and more than 4,000 partners to provide roadside services.
MaaS (Mobility-as-a-Service) solutions, such as platforms where users can book public and private transportation services without the need of a personal vehicle, are entering the market on a global scale. As a result, Wirecard sees "Commerce on the Move" as a new megatrend that is now more relevant than ever. According to Statista, the mobility services market in Europe is expected to surpass EUR 400 billion by 2030.
"As we continue to expand across Europe, we are seeking a solid and experienced partner that could not only meet the payment needs of our customers but support us in our long-term growth," commented Vuk Guberinic, Founder and CEO of CarGo Technologies. "We are pleased to have found such a partner in Wirecard."
"We are excited to collaborate with CarGo Technologies and provide a seamless payment experience for each and every one of their customers," added Evangelina Mihajlovic, Lead Manager Strategic Alliances at Wirecard. "Similar to Wirecard, CarGo Technologies is a company with a clear vision and we look forward to cooperating on innovative and forward-thinking projects in the areas of smart mobility and geolocation services."
Free Newsletter Sign-up