MeaWallet are seeking French business partners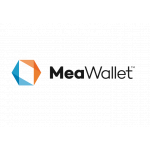 MeaWallet are seeking French business partners
MeaWallet announced that they are looking for business partners that can develop the French market for mobile wallet as-a-service. MeaWallet has established technology and business partnerships with major players like IBM and Elavon, in addition to using licences from the world's largest card schemes for enabling standard based mobile payment services.
"With initiatives like for example Citizi and NFC-projects from banks like BNP Paribas and retailer Carrefour, we believe the French market is serious about evolving into the next generation of global mobile financial and value added services. These services will support standard smartphones without any extra hardware and retailers using their standard NFC enabled POS-terminals. We are now looking for French partners", says Lars Sandtorv, CEO of MeaWallet.
The basis for mobile payment using MeaWallet is virtual mobile payments cards for all carriers like NFC, tokens, QR and barcodes. Also moving the markets towards Host Card Emulation (HCE) and tokenization, the newly published cloud based payment methods from the world's leading card schemes is part of MeaWallet's roadmap.
MeaWallet believes the time is right for bringing the entire contents of your wallet into your smartphone, not as a multitude of apps, but as one secure mobile wallet. To achieve this MeaWallet delivers services within the following six verticals; payment and gift cards, loyalty cards, coupons and ticketing, ID's, access cards and receipts.
The short-term focus of MeaWallet is to deliver services and functionality that will grow the market and consumer adaption by offering security and ease of use to everyday needs, today fulfilled by your physical wallet.
Free Newsletter Sign-up