John Bruggeman named 'Best CEO in the Financial Technology Industry 2015'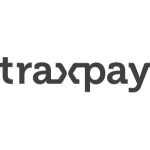 John Bruggeman named 'Best CEO in the Financial Technology Industry 2015'
Traxpay, pioneer in business-to-business (B2B) Dynamic Payments, today announced that its CEO, John Bruggeman, was awarded with the "Best CEO in the Financial Technology Industry" by the reputable quarterly magazine European CEO. With C-suite readers in over 28 European countries, the publication annually seeks out and awards exceptional chief executives who have "raised standards across their respective industries" and who are "setting benchmarks and leading the way."
Nominees for the European CEO Award are voted for by the publication's international readership, a diverse cross section of corporate executives, leaders of private and public enterprises, high-end investors, and other influential members of the business community across Europe. In making the final decision, the selection committee assesses numerous metrics related to the company and the nominee's performance, including sustainability, external growth strategies, investor communications, corporate governance structures, and resource and personnel management. Paramount, however, in identifying the category winner is the strategic and managerial leadership demonstrated, and the product innovation achieved. Winners in all industry segments are profiled in a special supplement included in the publication's Winter edition, which is also distributed at the World Economic Forum in Davos.
"It is an absolute imperative for leaders to be able to articulate a compelling vision for the company, and have tenacity and perseverance to see it through", said Siegfried Heimgärtner, Chairman of the Traxpay Supervisory Board. "Getting to know John Bruggeman, the team he has assembled, and the caliber of companies and investors that have partnered with Traxpay since he took the helm, clearly demonstrates that John has put these attributes and more into practice, and this award and honor is well-deserved."
John Bruggeman joined Traxpay as CEO in 2012, and brought with him extensive experience having been at the forefront of several technology disruptions over the past 20 years – including the internet, enterprise software, telecommunications, cloud, and now B2B payments. Having created multiple billions in corporate value, and now as CEO of award winning Traxpay and its B2B Dynamic Payments platform, John is ushering in the future of B2B financial transactions and B2B Commerce.
The Traxpay B2B Dynamic Payments platform was created to fulfill the need for faster, safer, smarter B2B transactions, a market worth $300 trillion annually. The modular, SAP-certified, cloud-based platform enables Dynamic Payments that are able to adapt in real-time to the complex and constantly changing parameters which define B2B trade.
Free Newsletter Sign-up