Ingenico Group Offers Room to Grow for Brantano and Jones Bootmaker's Multichannel Ambitions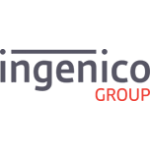 Ingenico Group Offers Room to Grow for Brantano and Jones Bootmaker's Multichannel Ambitions
Ingenico Group, the global leader in seamless payments, today announced details of its innovative multichannel payment solution for footwear retailers, Brantano and Jones Bootmaker. The offering has been implemented specifically to support the ambitious growth plans of the two retail brands.
Ingenico is enabling end-to-end payments both in-store and online, with a wide range of payment types and powerful centralized analytics to help meet their customers' fast-changing demands. This deployment will provide Brantano and Jones Bootmaker with best in class solution, service and technology for in-store and online payment acceptance and management.
Ingenico's Point-to-Point Encryption (P2PE) technology, OnGuard, will ensure that cardholder data is fully protected as it passes through their payment infrastructure. These security features help lower the risk to Brantano, Jones Bootmaker, and their customers as well as making PCI DSS certification considerably less onerous for the retailer. This long-term strategic partnership will also give Brantano and Jones Bootmaker the scale and flexibility they need to realise their expansion ambitions of becoming an innovative retailer both in-store and online, enabling their customers to pay wherever, whenever and however they want to pay.
Ian Benn, Managing Director of Ingenico Northern Europe commented, 'Consumers want the freedom to choose how they pay and complexity means lost customers. Brantano and Jones Bootmaker clearly understands the importance of offering a simple, seamless payment experience for its customers. As a single multichannel provider, Ingenico has been well positioned to help them cater to their customers' demands and drive a higher conversion rate for sales.'
'Our focus is to provide customers with what they want, when and how they want it, ensuring a seamless payment experience across our sales channels. Ingenico proved its ability to meet all of our requirements, including managing approximately 300,000 online transactions annually, as well as providing a future-proof solution that is easy to use for staff and customers.' said Neil Holden of Brantano and Jones Bootmaker. 'Ingenico are also well placed to help us deal with a very complex PCI compliance process. Using a multichannel payment solution and dealing with a single provider will also significantly enhance our abilities for scalable growth.' added Neil Holden.
Free Newsletter Sign-up