ING and Equens introduce efficient alternative to existing mandates : Launch of first digital direct debit mandate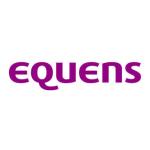 ING and Equens introduce efficient alternative to existing mandates : Launch of first digital direct debit mandate
Utrecht, the Netherlands, 2 June 2015 – Starting the 1st of June, customers of businesses and government agencies can pay for products and services using secure digital direct debit mandates (e-Mandates). ING is the first bank in the Netherlands to provide the e-Mandate service for its corporate customers. The e-Mandate service enables organisations to offer payment by direct debit through their websites. Equens, one of Europe's largest payment providers, will handle the technical processing of these e-Mandates. The new solution is more efficient and user-friendly than the traditional, existing direct debit mandate.
The e-Mandate enables businesses to improve the efficiency of their direct debit process, thereby saving costs associated with paper direct debit instructions and sidestepping the lack of security of the existing online direct debit mandate procedure. Consumers can use the online service to issue their direct debits electronically through their trusted bank portal, using a method similar to the online iDEAL payment.
Equens – the largest processor of direct debit and payment transactions in the Netherlands and one of the largest payment processors in Europe – will be responsible for processing the e-Mandates.
Roel Popping, Director of Payments, ING Nederland: "Our customers are looking to issue direct debit mandates in a way that is easy, user-friendly and secure, and the e-Mandate service enables them to do just that – all electronically. Business customers ranging from online stores to energy providers will be able to further optimise their direct debit process through this product.'
Alessandro Baroni, Chief Marketing Officer, Equens: "Equens is supporting banks with an all-new service on a platform that is fully adaptable to future change, and facilitating e-Mandates in the Netherlands is the first step in this process. Our platform is equipped to process multiple European solutions and electronic payment and digital identity schemes. We are providing a fully adaptable solution which our customers can easily extend by adding other services."
ING is using Equens services for its e-Mandates solution, and several other banks have also contracted Equens for the processing of their e-Mandates.
Free Newsletter Sign-up