Gresham and ANZ partnership progresses innovative cash management solution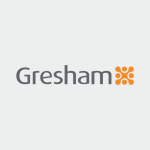 Gresham and ANZ partnership progresses innovative cash management solution
Payments
,
Banking
,
Data
,
Financial
Gresham Technologies plc, the leading software and services company that specialises in providing real-time solutions for data integrity and control, banking integration, payments and cash management provides further details of its recent strategic licencing agreement with ANZ for a new and innovative cash management solution.
Gresham and ANZ have partnered to deliver a complex project which has involved collaboration between teams from a number of different areas of the bank working across multiple time zones with Gresham staff in Asia Pacific and at its Innovation Labs in the UK. The agility and specialist fintech skills of the Gresham team, combined with the Bank's deep understanding of their customer segments, has proved to be invaluable to the innovation process and speedy delivery of the new solution.
Gresham's new Clareti banking solution is built using a modern microservice architecture and leverages Google's GKE On-Prem for secure and scalable deployment. The new technologies are the foundation of its next generation of corporate cash management and payments solutions which Gresham intends to market alongside its established Clareti Multi-Bank service.
Highlights of the partnership journey to date include:
· demonstrating benefits that can be realised by effective partnering between large banks and experienced fintechs;
· enabling the Bank to access the latest technologies for rapid creation of customised products to meet corporate and institutional customer requirements;
· demonstrating the value of microservice architectures, APIs and agile ways of working to accelerate new product development processes;
· proving the robustness of Gresham's Clareti technologies and collaborative development processes.
Ian Manocha, Gresham CEO, commented:
"Customer demand for tangible value from their bank relationships has never been greater. Working with our partner ANZ and using the very latest digital innovation and modern technology, the Gresham team is developing exciting cash management solutions which will deliver benefits to the Bank and to their customers. The product development work is firmly on track and we are delighted with the results we are achieving. "
Free Newsletter Sign-up