Form3 opens up direct access to SEPA Instant payment scheme to nonbank financial institutions with Ebury as the first customer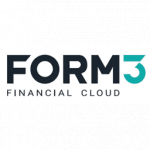 Form3 opens up direct access to SEPA Instant payment scheme to nonbank financial institutions with Ebury as the first customer
Form3, the leading cloud-native, payment technology provider have announced that they will provide direct access to the SEPA Instant payment scheme for Ebury. This will be the first solution in Europe that allows direct scheme access for non-banks like FinTech's and regulated financial institutions, while using Barclays as their liquidity provider.
For non-banks this industry first model signifies an important step in the democratisation of the payments landscape. The model allows them to fully benefit from the advantage of real-time payment processing (such as 24/7 non-stop service and end-to-end processing in under 10 seconds) and to optimally leverage these capabilities towards their customers.
Normally scheme participation would only be reserved for banks or credit institutions, leaving non-banks with an indirect participation option only. Form3 offers Ebury the Directly Connected Non-Settling Participant sponsorship model (DCNSP). As a service provider for both UK Faster Payments and SEPA Instant (EBA/RT1), Form3 has integrated their real-time payment processing platform with both schemes and can thus facilitate technical connectivity to the central scheme infrastructures. Barclays offers settlement and liquidity provision services and this helps Ebury to scale even further.
Michael Mueller, Chief Executive Officer at Form3 said, "Form3 is committed to making payments faster, easier and more cost effective for the global financial community. This includes non-banks. Utilising our long standing, close partnership with Barclays means, together we can open up access to payment schemes for both the Fintech community and financial institutions more broadly, the value of which can be passed on directly to their customers."
Toby Young, CTO at Ebury commented, "This new way of directly connecting to SEPA Instant without the need for a central bank account brings real-time payment capabilities within the scope of many smaller banks and other payment providers. It's encouraging to see the imaginative and flexible technical solution that Form3 has developed and brought to the market."
Free Newsletter Sign-up