ACI Powers Partners with Turkish Bank UK to Power Faster Payments Offering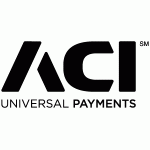 ACI Powers Partners with Turkish Bank UK to Power Faster Payments Offering
ACI Worldwide, a leading global provider of real-time electronic payment and banking solutions, today announced it has partnered with Turkish Bank UK to power its Faster Payments offering. The UK-based bank will use ACI's aggregator service to connect to the UK Faster Payments Scheme – allowing it to process all transfers to and from UK bank accounts instantly. The bank will use the service via ACI's cloud-based delivery model run from its new European data centre, which opened in Limerick last month.
Turkish Bank (UK) Ltd is a wholly owned subsidiary of Turkish Bank Limited, founded in 1901, and has been serving the Turkish and Cypriot community in the UK for over 40 years.
David Stewart, Managing Director, Turkish Bank UK, commented:
"We are excited about our partnership with ACI. Getting direct access to the UK Faster Payments Scheme, working with ACI as the technical aggregator rather than going through a correspondent bank, will enable us to provide real-time payments services to our customers 24/7.
"ACI provided us with the trust and scalability that we were looking for in a vendor, and the fact that the service will be run from a state-of-the-art data centre will provide peace of mind as we leverage this critical access to the UK Faster Payments Scheme on behalf of our customers."
Carolyn Homberger, Group President, ACI Worldwide, commented:
"Across Europe, we have seen considerable demand for our dedicated private cloud offerings. It is one of the reasons why we opened a new data centre in Limerick last month.
"The data centre delivers the utmost in reliability, security and data privacy for all of our customers across the region. We are excited to work with innovative institutions like Turkish Bank, delivering Universal Payments capabilities to help them effectively compete in today's fast changing market."
Earlier this year, ACI was awarded a 'trust mark' accreditation by FSPL, the official recognition as one of the 'technical aggregators' that helps payment and financial institutions gain access to real-time Faster Payments in a single or multi-tenant environment through the New Access Model.* The model was introduced by the UK regulator in order to increase competition in the financial services sector and open up the market to new entrants.
Based on the New Access Model, ACI offers PSPs, challenger banks and payments processors a 'pay as you go' cloud-based solution that manages all IT and connectivity requirements to process payments via the UK Faster Payments scheme. For non-bank PSPs, sponsor banks would offer clearing, settlement and liquidity services.
Available via a private cloud-based delivery model or on-premise, ACI's UP Immediate Payments solution is highly flexible and adaptable, enabling access to all IP schemes globally. It has been used by existing scheme members to access Faster Payments since launching in 2008.
ACI currently supports over 60 percent of the direct participants in the UK Faster Payments scheme.
ACI provides world-class electronic payments, banking, and fraud protection solutions and services to more than 4,600 financial institutions, retailers, and billers around the world through a private cloud, processing more than 35 million transactions per day.
Free Newsletter Sign-up