OTC Markets Group Expands Relationship with QUODD Financial Information Services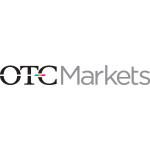 OTC Markets Group Expands Relationship with QUODD Financial Information Services
OTC Markets Group Inc. (OTCQX: OTCM), operator of Open, Transparent and Connected financial markets, today announced the expansion of its relationship with QUODD Financial Information Services("QUODD") that will make OTC Markets Group's Real-Time Level 1+ and Level 2+ market data available to QUODD customers via a low-latency data feed. QUODD previously delivered OTC Markets Group's market data only through the company's QUODD Equity+desktop terminal.
"We're excited that QUODD now offers our real-time market data via a data feed, which will provide fast, reliable data on OTCQX, OTCQB and OTC Pink securities to its most time-sensitive customers," said Matthew Fuchs, Executive Vice President – Market Data at OTC Markets Group. "With approximately 10,000 U.S. and global securities traded on our three markets ranging from large, global ADRs and foreign ordinaries, Fannie Mae and Freddie Mac, 650-plus U.S. community banks and hundreds of smaller and growing companies, it's important investors have access to comprehensive market information on these securities right at their fingertips."
"We're very excited to be expanding our engagement with OTC Markets Group as it relates to our new data feed capabilities and look forward to a great relationship," said Dennis Cassidy, Chairman and CEO of QUODD Financial Information Services.
OTC Markets Group's Market Data division is the leading provider of market data, company data and security information on OTCQX, OTCQB and OTC Pink securities to the trading, investment, legal and regulatory communities. The Company's network-based model enables it to provide more comprehensive data and data products to its subscribers, including real-time data, end-of-day data, historical quotation data, company financial data, security master data, corporate reference data and compliance data. OTC Markets Group also provides data through leading market data redistributors.
Free Newsletter Sign-up