US Bank Streamlines Corporate Mobile App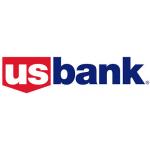 US Bank Streamlines Corporate Mobile App
U.S. Bank Access® Online Mobile, a dynamic productivity tool that gives users anytime access to information about their commercial cards, has been expanded to include more features of Access Online Payment Plus, the bank's electronic payment management system.
Users can now request virtual card accounts and have them delivered right to their mobile devices to make payments.

This new functionality makes the Access Online Mobile app an ideal payment solution when card issuance is not possible or practical; for example, with infrequent business travelers, field technicians, property managers and others who make occasional purchases. Users can request and receive a virtual account number through their smartphone quickly and easily, no matter where they are. The account can be limited to one-time use for a capped amount to ensure complete spend control.

"With these enhancements to Access Online Mobile, U.S. Bank strengthens its commitment to corporate clients who want faster and more secure payments," said Nicole Tackett, head of Emerging Markets and Strategy for U.S. Bank Corporate Payment Systems. "We are dedicated to providing high-value functionality through real-time, intuitive solutions that help our customers manage and grow their businesses."

The Access Online Mobile App is available now from the App Store on iPhone, iPad and iPod touch and Google Play.
Free Newsletter Sign-up