Wolters Kluwer Compliance Solutions launches TSoftPlus™ PPP Forgiveness Module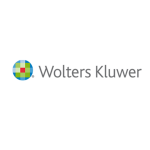 Wolters Kluwer Compliance Solutions launches TSoftPlus™ PPP Forgiveness Module
Wolters Kluwer is continuing to respond to the U.S. CARES Act's Paycheck Protection Program (PPP) by developing much needed financial technology to help local lenders. With the program now entering the loan forgiveness phase, Wolters Kluwer Compliance Solutions has launched its TSoftPlus™ PPP Forgiveness Module to help local lenders and their small business client recipients of PPP funding facilitate both online and in-person loan forgiveness applications. "The comprehensive, end-to-end solution facilitates and automates the application process for the forgiveness of loans to small businesses that received PPP emergency funding, providing seamless technology benefits to local lenders and PPP borrowers," a spokesman said.
The TSoftPlus PPP Forgiveness Module builds on the success of Wolters Kluwer's widely used solution, Paycheck Protection Program Supported by TSoftPlus™, which, since early April, has helped local lenders assist small businesses nationwide with payroll funding. The TSoftPlus technology has interfaced seamlessly with the Small Business Administration's (SBA) E-TRAN platform, helping those businesses retain approximately one million U.S. jobs and thereby providing critical economic relief during the COVID-19 crisis.
"This phase is about having a well-documented process in place to treat all PPP borrowers in a fair manner and this module allows borrowers to start the forgiveness application using an intuitive customer journey experience. Notably, lenders need not have used the TSoftPlus technology during the loan's origination phase to take advantage of the module's efficient data import option," said Steve Meirink, Executive Vice President and General Manager of Wolters Kluwer Compliance Solutions. "There is also the added benefit that enables lenders to request additional documents after the initial forgiveness application questionnaire is submitted. The module provides tremendous flexibility and clarity for lenders as they work through the loan forgiveness process with their borrowers."
"We're a small bank and hadn't processed an SBA small business loan in probably 20 years," said Marji Wolfe, Loan Officer with Glasford State Bank in Glasford, Illinois. The bank helped several local businesses obtain PPP funding including two restaurants, a print supply firm, a construction company, area farmers, realtors and churches. "One customer said they didn't think they'd stay in business without this lifeline. Wolters Kluwer's technology was easy to navigate and allowed us to process 17 PPP loan applications. We are now looking forward to using the TSoftPlus software again for the loan forgiveness stage."
The product's online functionality expedites the loan forgiveness process for remote, electronic application processing. It features an online form pre-populated with required, existing PPP borrower loan information from the loan approval phase or, for loans outside of TSoftPlus, with data from other systems uploaded through Wolters Kluwer's application programming interfaces. This approach speeds and automates delivery of forgiveness documentation, thereby enhancing overall application accuracy and improved document management, while reducing the occurrence of incomplete applications. Its E-Sign functionality enables electronic signatures on forgiveness applications, helping promote a convenient distance banking option for borrowers and lenders alike.
Lenders can also brand the forgiveness module with their organization's name and, as Glasford's Wolfe adds, the ease of successfully processing PPP loans with this technology can provide another customer benefit. "Interacting with many of our existing customers has allowed us to work with them to ascertain what other banking products may be beneficial for them. The PPP loans have helped our close-knit community in a time of difficulty and, during this process, we have worked with a number of these PPP customers to identify other needs that we can support them with moving forward. All in all, this process has provided a real positive for the community."
Wolters Kluwer Compliance Solutions is a provider of risk management and regulatory compliance solutions and services to U.S. banks and credit unions, insurers and securities firms. The business, which sits within Wolters Kluwer's Governance, Risk & Compliance (GRC) division, helps these financial institutions efficiently manage compliance obligations tied to loan and deposit origination transactions and workflows, manage risk and other regulatory compliance obligations.
Earlier this year we reported how the company has been expanding its Minnesotan HQ for its Compliance Solutions business and other businesses that sit within its GRC Division, growing staff numbers by 25% compared with 2017. Wolters Kluwer now has 717 staff working in Minnesota, nearly a 25 percent increase from 575 full time employees in 2017, a figure confirmed by the GRC Division's London-based Global Director of Corporate Communications.
Compliance Solutions is headed by Minneapolis-based Meirink who is responsible for overseeing the P&L, operations, and growth strategy for the business unit. Prior to joining Wolters Kluwer, Meirink was senior vice president and general manager for Assurant Mortgage Solutions, where he was responsible for driving the growth of new solutions and expanding Assurant's business into emerging market areas.
He also held several senior level positions within Equifax, including vice president and general manager of the company's United States Consumer Information Services – Mortgage Growth Initiatives portfolio. Prior to Equifax, Meirink held several leadership positions throughout the financial services industry including community banking, mortgage lending, insurance, and consumer credit
The TSoftPlus PPP Forgiveness Module is one of several expert solutions launched by Wolters Kluwer's GRC division in response to the COVID-19 crisis, including the Business Entity Search for CARES Act solution, offered by Wolters Kluwer's Lien Solutions business, which conducts bulk/batch corporate identity searches to verify the business status of potential borrowers. COVID-19 Noteworthy Developments Bulletins, meanwhile, aggregates COVID-19 related global regulatory changes, orders, notices and other informational updates for the financial services industry. The division has also launched a COVID-19 resource center to provide businesses and law firms with international, federal and state legislative updates.
Free Newsletter Sign-up