SmartStream Launches SmartLabs Innovation Centre and TLM SmartRecs OnDemand Solution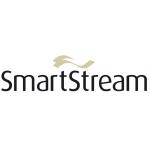 SmartStream Launches SmartLabs Innovation Centre and TLM SmartRecs OnDemand Solution
IT Innovations
,
Infrastructure
SmartStream Technologies, the financial Transaction Lifecycle Management (TLM) specialist, today announced the launch of its SmartLabs innovation centre, and the release of its first solution
TLM SmartRecs OnDemand
. The SmartLabs mission is to proactively investigate and evaluate emerging and disruptive technologies - then deliver them in a fast and effective manner while using SmartStream's time-tested expertise, skills and methodology. The first SmartLabs offering, SmartRecs OnDemand exemplifies this new paradigm. Built on new technology, the hosted service is easy to use for smaller firms with non-technical staff, offering an alternative for performing simple reconciliations.
While using spreadsheets to process reconciliations is inefficient, prone to errors, unaudited and can lead to multiple fines, manual processing is still the chosen process for many financial services firms, especially smaller entities. As the market-leading reconciliations solutions and hosting provider, SmartStream has developed its TLM SmartRecs OnDemand solution. With the introduction of TLM SmartRecs OnDemand there is now a cloud-based, straightforward and cost-effective answer for companies looking to remove manual intervention from their reconciliations processing.
TLM SmartRecs OnDemand features a simple, highly intuitive, wizard-based user interface, as well as drag and drop capabilities. Its simplicity and ease of use make it an ideal solution for business users, enabling them to perform reconciliations tasks without the reliance on technical support. It manages data in Excel and delimited formats, identifying matches and exceptions within minutes and is used for both regulated and non-regulated reconciliations.
This new class of tool enables business users to control their own reconciliations without the need for technical expertise. Darryl Twiggs, EVP Product Management, SmartStream states: "We've been in discussion with many smaller firms, such as hedge funds and financial departments within corporations, and they have repeatedly asked for a way to use our TLM SmartRecs OnDemand solution without having to provide their own internal support." Twiggs added, "This is the first offering from our SmartLabs development centre. As a discreet organisation within SmartStream that incorporates sales, product development, technology and even marketing it is at the forefront of financial technology recognising developing trends and requirements for clients. What makes SmartLabs unique is that unlike other innovation labs, we can create solutions that benefit from the depth and breadth of over 20 years of development experience."
Free Newsletter Sign-up