Kx announces Dashboards integration with Finsemble and OpenFin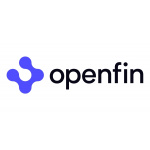 Kx announces Dashboards integration with Finsemble and OpenFin
IT Innovations
,
Infrastructure
Kx, a division of First Derivatives plc (FD) and provider of the industry-leading kdb+ analytics database, has announced Dashboards for Kx integration with Finsemble and OpenFin. Dashboards for Kx's rich visualization, powered by the complex processing capabilities and speed of Kx technology, is now enhanced with a seamless desktop experience.
OpenFin's operating system (OS) enables rapid and secure deployment, native experience and desktop interoperability. Applications can not only run as desktop apps but enhanced window management lets users organize windows with pop-outs, snapping and docking. Finsemble offers advanced snap-and-dock window management with tabbing, tiling and adds the ability to save/restore workspace configurations out of the box. Finsemble also enables selective linking of windows to synchronize data and user actions while the notification area can display application events linking to workflow actions.
Dashboards for Kx features an interactive editor which provides the ability to compose and share new applications on demand. Components like OLAP data exploration, dynamic forms, rich charting and custom widgets can be configured with real-time streaming to bring data to life. Kdb+, which has a small memory footprint, low latency, and in-memory database, complements the Dashboards presentation and Finsemble's native desktop interface to provide a next generation experience.
Additionally, Dashboards for Kx integrates with the FDC3 (Financial Desktop Connectivity and Collaboration Consortium) ecosystem. Launched by OpenFin last year, FDC3 enables cross-app communication for legacy and web apps via an open and transparent standard.
George Kelly, SVP Head of UI Development at Kx, stated, "Integration with Finsemble and OpenFin reinforces Dashboards for Kx as a true first-class citizen of the enterprise desktop. This partnership enables our clients to not only design and share visualizations, but better organize their workspace and interact openly with a thriving ecosystem of new applications."
Dan Schleifer, CEO of ChartIQ / Finsemble commented "Kx has been a long-time customer of ChartIQ charting, and we were thrilled to work with them to bring Dashboards to the desktop using Finsemble. Dashboards for Kx focuses on a seamless user experience and offers big data insight unmatched in capital markets. Dashboards joins the Finsemble ecosystem where clients can build intelligent workflows across their in-house and third-party applications."
Chuck Doerr, President and COO of OpenFin said, "Kx is at the cutting edge of power and performance in financial technology. Native desktop experience and interoperability takes Dashboards to the next level when it comes to end user experience and we're delighted to be partnering with Kx on this innovative offering."
Free Newsletter Sign-up