Gabriel Gilarranz Joins eVestment as Vice President of Business Development in London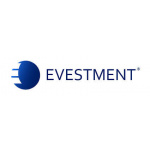 Gabriel Gilarranz Joins eVestment as Vice President of Business Development in London
eVestment continues its successful European expansion strategies, headed by Gabriel Gilarranz a new Vice President of Business Development in the company's London office.
"Bringing seasoned business development executives like Gabriel to our team is an important step in continuing our European and international growth," said Christophe Frerebeau, eVestment's head of Europe, Middle East and Africa operations. "Gabriel's experience and contacts in the financial services and data industries will be crucial to our continued growth in this region of the world."
Gilarranz will initially focus on asset managers in the United Kingdom and brings a wealth of financial industry experience to eVestment. Most recently, he served as sales director with Thomson Reuters, where he worked since 2012. He's also held sales executive positions with IHS Markit, Bloomberg and Banco Santander covering clients in Germany, Switzerland and Spain.
"I'm excited to join eVestment and help the company grow even more in the United Kingdom and Europe," said Gilarranz. "Asset managers, pensions, insurance companies, institutional investment consultants and others in the industry are increasingly embracing eVestment solutions to understand key metrics and trends in the global institutional investment world and make smarter decisions. I look forward to exposing more firms to our company's solutions."
eVestment has been ranked as one of the fastest growing fintech firms in its home country of the United States, appearing on the Inc. 500/5000 list of fastest growing companies in the United States for 10 consecutive years.
In addition to being among the top global institutional investment fintech companies, eVestment is also a globally recognized top workplace. Great Place to Work® and Fortune magazine have ranked eVestment the No. 15 mid-sized company overall to work for in the United States and the No. 5 mid-sized technology company to work for in the country. eVestment has also ranked as a top employer in the United Kingdom, earning a silver accreditation from the UK's Investors in People organization.
Free Newsletter Sign-up