FinLeap to build a digital insurance platform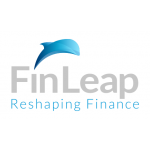 FinLeap to build a digital insurance platform
IT Innovations
,
Insurance
Company builder FinLeap is committed to reshape the insurance industry. The company is introducing a fully digital platform, going upstream in the value chain to custom-build the very core of insurance and enable products and services that meet demands of the modern age.
The name intentionally refers to chemistry, where bringing together the right combination of elements results in creation of something new and advantageous. By combining various insurance services and partners, the business model of Element will create useful and unique insurance propositions. Hence, Element is going to fulfil customers' requirements individually and will hopefully also improve the "chemistry" between consumers and their perception of insurance.
Element is focusing on B2B2C distribution, and the list of possible partners that will be able to integrate Element products ranges from established digital companies to InsurTech ventures that build new protection-focused business models and brokers who want to extend their portfolio with digital services. Furthermore, even incumbent insurance companies can partner up with Element in order to modernise their processes and bring innovative products to market faster.
Insurance distribution is often limited by the way products and services are provided by traditional insurance businesses. Currently, the industry is not able to provide solutions that deliver to a generation of smartphone users while fully meeting their expectations and distributors' requirements. With Element, FinLeap is now introducing an "insurance-as-a-platform" service in order to meet these requirements.
"The infrastructure that we offer to our partners will enable them to create innovative and digital solutions. They know their customers' needs and any solutions created out of those needs are naturally the most promising ones," Ramin Niroumand, Co-Founder and Managing Partner at FinLeap, states.
Element submitted a license application under the German law on the supervision of insurance companies (VAG) to the German Federal Financial Supervisory Authority (BaFin) to become a risk carrier offering private property and casualty insurance products for home, liability and accident lines that enable a large portfolio of retail protection products.
Element's steadily growing team consists of digital entrepreneurs, industry experts, and technologists. Wolff Graulich joined Element's executive board as a founder, bringing in experience from AXA, Roland and ARAG. The engineering side of the challenge is managed by Henning Gross, founder and CTO, who previously had a leading position in technological innovation at Axel Springer.
Free Newsletter Sign-up