Datcom Helps Homeless of Grantham Throughout 2017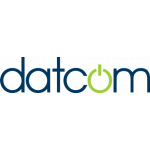 Datcom Helps Homeless of Grantham Throughout 2017
IT Innovations
,
Infrastructure
A charity event that helps homeless people in Grantham has inspired Lincolnshire IT specialist Datcom to establish a fundraising challenge during 2017. The company, with offices in Grantham and Lincoln, has nominated Grantham Passage as its charity of the year, with the aim of raising as much money as possible.
Datcom Account Manager Andy Maddison, who has volunteered for the charity along with his wife Esther for six years, said: "Grantham Passage does really important work. Not only does it provide regular hot meals, but it also supports people who may be going through a difficult time.
"In one of its locations, a former storage building has been completely renovated to provide showers, washing machines and computers."
The charity, which is a working partnership between several churches in Grantham, attracts around 10,000 visits per year, and volunteers serve up a similar number of meals. Between 70 and 100 regulars appear each day needing help and Datcom is hoping to provide funds that can cover running costs, meals and clothes for those in need.
Grantham Passage Trustee Mike Monoghan said: "In Grantham we have lots of people who are sofa surfing. This means that although they might not technically be homeless, they experience short periods of having no shelter or fixed address, often staying with friends. With this kind of arrangement comes a lot of stress and potential strains on mental health. As well as food and clothing, Grantham Passage offers pastoral support for those who request it, so people can come and talk to our volunteers about their problems with confidence."
Andrew Townsend, Managing Director at Datcom, said: "When it came to thinking of a charity of the year to support, Grantham Passage immediately came to mind. Andy often tells us of the work he is involved with outside of the office and it's inspired a few staff to start planning fundraising activities already. We're hoping to raise more than £2,000 through the year to help the charity continue its vital work."
Free Newsletter Sign-up