Advicent Adds DOL Education Center to its Advisor Briefcase® Marketing Communications Tool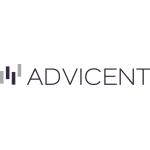 Advicent Adds DOL Education Center to its Advisor Briefcase® Marketing Communications Tool
IT Innovations
,
Infrastructure
With the DOL fiduciary rule taking shape and many companies creating action plans to implement the anticipated impact, Advicent is building a DOL Education Center in Advisor Briefcase, a powerful marketing communications tool, which will be released to users in the near future. This education center includes content such as an overview of the DOL Fiduciary Rule; shorter advisor items including topics around collecting commissions, potential changes to the rule, and anticipated enforcement of the DOL Rule; and content to assist in positioning the value of financial planning that advisors can leverage when educating clients on the impact of the rule – thus abiding by the new fiduciary standard set by the DOL.
The DOL fiduciary rule gets to the core issue for investors: trust. Trust remains one of the biggest reasons investors pick their advisor. There are many smart, engaged, and honest advisors; however, a small fraction make headlines for the wrong reasons. Thus, the DOL seeks to tighten the definition of an advisor's fiduciary standard, which will increase the responsibility of the advisor to act in the best interest of the client. This law is designed to validate the advisor's advice, which can increase the trust investors have in financial advisors. In concept, this is good; however, the implications of how it works can be messy and confusing.
This change in fiduciary responsibility is forcing the industry to change compensation, workflow, processes, and advice in a hurry. This will require clear and concise communication to educate advisors and clients. Using Advisor Briefcase, as well as a comprehensive and collaborative technology in the planning process, allows firms to build a tremendous amount of trust in advisor-client relationships. This will offer clarity into the changes ahead and reinforce the fact that the advisor puts the client's best interests first.
"The DOL fiduciary rule is changing the way many financial service professionals provide advice and earn revenue," said Phil Cunningham, chief executive officer at Advicent. "The Advicent product suite helps advisors justify their recommendations through our industry leading calculations and enables everyone to understand their financial future through the new education center in Advisor Briefcase."
Free Newsletter Sign-up