Sapiens Unveils a Consumer and Agent Portal for Life and Property and Casualty Insurers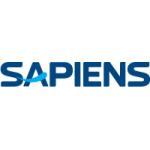 Sapiens Unveils a Consumer and Agent Portal for Life and Property and Casualty Insurers
Sapiens International Corporation, a leading global provider of software solutions for the insurance industry, with a growing presence in the financial services sector, today announced the introduction and general availability of its Sapiens PORTAL offering, which is pre-integrated with the Sapiens ALIS (life, pension and annuity) and Sapiens IDIT (property and casualty) software suites, offering clients a fully digital experience.
The PORTAL offering is targeted to two important segments. PORTAL for Consumers is a direct-to-consumer application that enables customers to obtain quotes, buy policies, view the statuses of their policies and accounts, and conduct transactions that save insurers time and reduce costs. With the PORTAL, insurers can offer customers a unique, real-time customer experience tailored to today's digital natives.
PORTAL for Agents empowers agents with full lifecycle enablement, including the ability to manage their pipeline, and provide top-level sales and services to customers. Agents are also able to obtain a holistic view of their overall business performance and benefit from full access to all their information.
"By offering customers and agents a faster, simpler and omni-channel experience via the PORTAL, insurers can attract the next generation of customers, while cutting costs via self-service," said Roni Al-Dor, president and CEO at Sapiens. "The PORTAL, along with Sapiens INTELLIGENCE, our advanced analytics solution, offers a complete digital experience for customers."
Insurers will benefit from:
A functionally rich and comprehensive portal solution supporting a variety of processes for business, sales and customer service, including out-of-the-box, comprehensive insurance practices and an easily customizable user interface (UI)
Pre-integration to Sapiens ALIS and Sapiens IDIT, eliminating integration efforts between the front- and back-end systems
Embedded and generic mobile support for all types of mobile devices, eliminating the need to build a mobile native application
Cloud and managed services for deploying the PORTAL quickly and affordably in a cloud environment
Free Newsletter Sign-up