Majesco and Life.io Enter Into Strategic Partnership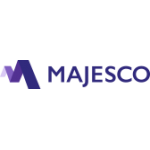 Majesco and Life.io Enter Into Strategic Partnership
Insurance
,
Infrastructure
Majesco, a global provider of core insurance software, consulting, and services for insurance business transformation, today announced a partnership with Life.io, a digital consumer engagement platform, transforming how insurers relate to their customers through monitoring and analyzing their behavior, preferences and more through real-time data integration.
Life.io helps insurers evolve to meet the needs of a new demographic of consumers, transforming how insurers relate to them by gaining insight that enables insurers to offer the right product at the right time based on their life-stage. The Life.io platform integrates with new technologies such as wearables and health applications to provide new sources of data to understand, assess, underwrite and service customers, encouraging healthy lifestyles while improving insurers' operational and risk management results.
As a part of this partnership, the two companies are integrating Life.io's Consumer Engagement platform into Majesco DigitalConnect and Majesco's core systems software to enhance the user-experience, improve risk management and support smarter selling and marketing of life insurance to consumers and customers throughout their life-stages. The Majesco DigitalConnect platform enables insurers to integrate new and innovative content, data, and collaboration capabilities together to provide a cohesive digital experience for an insurer's customers.
As noted in Majesco's recent Future Trends: A Seismic Shift Underway whitepaper, the combination of changing demographics, needs, expectations and risk profiles have created a disconnect between what insurance customers need and want and what the industry is currently able to provide to them for products, services, experiences, and more. The combined capabilities of Majesco and Life.io will provide a powerful digital engagement platform that will reconnect insurers to customers and in particular the needs of Millennials to Gen Z who represent the greatest shifts in needs and risk profiles and changing customer expectations.
"Life insurers are starting to recognize that in many cases their only customer engagement is around financial transactions such as a bill or a loan. New engagement models are required to meet the needs of both their existing and future customers, recognizing the need for a unique, compelling customer experience that actually provides the customer with value, not just a bill or marketing material," commented Chad Hersh, EVP of the L&A and Group Business for Majesco. "The combination of Majesco DigitalConnect pre-integrated with Majesco Policy for L&A and Group together with Life.io creates a compelling platform for insurers to meet a fast changing market. We are excited about the partnership and what it will offer the industry and our customers."
"Life.io is changing the way insurance carriers engage with policyholders. Helping our clients build relationships through targeted and meaningful interactions, delivering the right products and messages, to the right individuals at the right time, and creating brand affinity in an industry where only 1 in 5 policyholders can name their carrier," said Mike Logsdon, COO and Co-Founder of Life.io. Logsdon added, "the integration with Majesco's DigitalConnect takes our policyholder engagement to a new level. I am excited about the global partnership and the opportunity we have moving forward."
The Majesco DigitalConnect platform is a set of portal and mobile solutions designed to enable personalization for the unique customer journeys and personas defined by each insurer to fulfill their unique and multi-channel distribution and customer experience needs. Majesco DigitalConnect is pre-integrated with Majesco's core solutions and a broad partner ecosystem, offering insurers a single platform to support their digital strategy. With an open architecture that provides capabilities to integrate with other core solutions and an extensive partner ecosystem that integrates content, channels and technology, Majesco DigitalConnect is one of the industry's most innovative digital platforms.
Free Newsletter Sign-up