Company directors at risk of being sued over poor preparations for a bad Brexit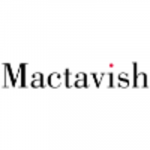 Company directors at risk of being sued over poor preparations for a bad Brexit
Mactavish, the leading expert on commercial insurance placement and disputes, is warning company directors they face a growing risk of being sued by investors, suppliers and other stakeholders, if their organisations are adversely affected by a bad Brexit and they are accused of not having prepared properly for this.
Mactavish says UK companies face major liability risks for failing to prepare adequately for Brexit, and directors may not be covered by their Director's and Officers' (D&O) insurance cover, potentially leaving them personally exposed to legal action. Furthermore, Brexit brings a range of new challenges for British business, and it will be difficult to understand what their various insurance policies cover them for in the event of a bad Brexit.
Also, the Insurance Act 2015 requires companies to adequately investigate their risks and disclose these to their insurers. If they have not done this for Brexit, it could make some insurance cover invalid.
Bruce Hepburn, CEO, Mactavish said: "Companies should be reviewing their risk profile in relation to Brexit, and ensuring their insurance provides adequate cover. Their Brexit plans should be comprehensive and clearly documented as they may need this to defend themselves against lawsuits bought by disgruntled investors for example, but also to ensure their insurance remains valid. It could be easy to assess whether a company has prepared properly for Brexit by comparing how they have been affected with their peers.
"Under Boris Johnson's new government, the chances of a no deal Brexit have increased, and this has raised the chances of companies and their directors being sued for being poorly prepared. It remains to be seen how any insurance claims linked to a bad Brexit will be viewed by insurers, and many could be rejected."
Mactavish is the UK's leading independent expert on insurance placement and disputes. It has been operating in the commercial insurance sector for over 15 years.
Free Newsletter Sign-up