Mitek Finishes IDchecker Acquisition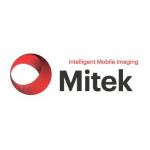 Mitek Finishes IDchecker Acquisition
Mitek today announced that it has completed the acquisition of IDchecker, a global provider of cloud based identity document verification and facial recognition solutions.
This acquisition solidifies Mitek's position as global leader in mobile capture and identity solutions for customer acquisition. It also marks a commitment to delivering solutions that optimize the mobile channel for safe and secure customer acquisition. Mitek pioneered the "Camera as a Keyboard" with its award winning Mobile Deposit® product used by nearly 50 million consumers and over 3,700 banks, brokerages, and insurance companies. Mitek's acquisition of IDchecker is expected to create significant opportunities for the combined companies due to their proven technology, strong financial services domain knowledge and trusted client relationships.

"Consumer preference for shopping and opening accounts via a mobile device is growing and organizations around the world are seeking to optimize the mobile channel to capture these potential customers," said James B. DeBello, president & CEO, Mitek. "The combination of IDchecker's Strong ID with Mitek's Photo Verify™ technology and its superior MiSnap user experience is capable of doubling or tripling the yield from digital customer acquisition efforts via the mobile channel."

IDchecker's Strong ID product expands Mitek's identity document authentication capabilities to more than 3,500 different document types including passports, driver licenses and identity cards from nearly every country in the world. When combined with IDchecker's Facelink facial recognition technology, the robust multi-factor identity verification enables organizations to confirm the authenticity of an identity document and match it to the person presenting the document during a mobile transaction.

Former CEO of IDchecker, Michael Hagen, joins Mitek as managing director of IDchecker and corporate ID strategist.
Free Newsletter Sign-up