Forex Capital Markets Meets Compliance for Customer Data Security with Netwrix Auditor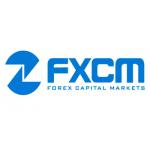 Forex Capital Markets Meets Compliance for Customer Data Security with Netwrix Auditor
Netwrix Auditor has been chosen by FXCM Inc. (NYSE:FXCM) to help improve security of critical business assets and data, and to simplify the process of passing compliance audits.
FXCM Inc. (NYSE:FXCM) is a leading provider of online foreign exchange (forex) trading, CFD trading, spread betting and related services. Its mission is to provide global traders with access to the world's largest and most liquid markets by offering innovative trading tools, hiring excellent trading educators, meeting strict financial standards and striving for the best online trading experience in the market.
As a regulated entity, FXCM complies with strict requirements of applicable laws and regulations including SOX and Dodd-Frank, the CFTC, the NFA, FCA and ASIC. The first among its priorities is eliminating the risks of cybercrime and corporate espionage, which are so damaging when it comes to financial services institutions. The challenge of ensuring the best customer service and securing huge amounts of sensitive client data for over 185,000 accounts led Mark Patten, Director of Corporate Engineering of FXCM, to look for a solution that helps to eliminate the risk of insider misuse.
"Controlling access to sensitive data is one of our priorities set by numerous industry standards, for which we must comply," said Patten. "Netwrix Auditor helps us to ensure that there is no room for unauthorised actions that could potentially compromise sensitive data and damage our customers."
Patten is now using Netwrix Auditor to keep a close watch on the activity of 900 privileged accounts, as well as to simplify the process of drawing up and submitting reports to compliance auditors. Netwrix Auditor reports allow FXCM to prove that security is properly maintained and that the IT team has complete control over changes across a wide variety of IT systems and services, including SQL servers, file servers, Exchange servers, Active Directory, and Group Policy.
"Maintaining security of sensitive data in financial sector has always been a challenge for IT departments. Integrity of personal information and financial records also draws significant attention of the authorities, especially after large-scale security incidents that result in more stringent compliance requirements," said Michael Fimin, CEO and co-founder of Netwrix. "I believe that complete visibility is the key factor of a proactive approach to IT security and addressing the issue of protection against cyber-attacks."
Free Newsletter Sign-up