Applied Risk Awarded CREST Accreditation for its Operational Technology Penetration Testing Services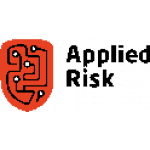 Applied Risk Awarded CREST Accreditation for its Operational Technology Penetration Testing Services
Cybersecurity
,
Risk Management
Applied Risk, specialist in industrial cyber security for critical infrastructure, has been accredited by internationally-recognised professional certification board CREST for its Operational Technology (OT) Penetration Testing services.

CREST supports the technical information security industry, providing accreditation for technical security services and professional-level certifications for individuals that provide penetration testing, cyber incident response, threat intelligence and security operations centre services.

Being accredited by CREST attests to the highest levels of skill and competence in fast-changing technical security environments. It gives customers additional confidence as to the quality and rigour of the process around the penetration testing process.

"External accreditation like this demonstrates our quality of service, hard work and commitment to providing our customers with the best service," says Mark Bakker, Sales Director of Applied Risk. "In a world where anyone with an internet connection can set themselves up as a penetration testing or cyber incident response service provider, CREST provides the assurance of the quality of the organisation and the technical capability of staff they have access to especially for OT environment."
Free Newsletter Sign-up