Mastercard & vcita launch the "Business Unusual" platform to enable small businesses to operate in a more digital first environment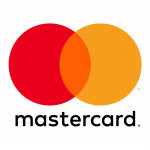 Mastercard & vcita launch the "Business Unusual" platform to enable small businesses to operate in a more digital first environment
CRM start up, vcita, has partnered with Mastercard in Europe to launch "Business Unusual", a complete learning and management solution specifically designed for micro and small businesses, helping them run more digitally.
The "Business Unusual" platform will help companies better manage and run their businesses by giving them a suite of tools that includes:
Client management
Billing
E-invoicing
Online scheduling
Email marketing
An education & learning platform
Specifically designed for micro and small businesses, the platform will help automate common administrative tasks from a single application.
The "Business Unusual" platform will leverage Mastercard's extensive European partner network and enable them to support their small business customer base with services beyond traditional banking. The service will be offered free to small & micro business owners for 3 months from sign-up and the unique solution is built to address both the immediate and the long-term business needs of local businesses and entrepreneurs.
The Business Unusual platform supports small business owners to run their businesses more digitally. On it, successful small business owners offer not only practical advice, but also their own stories of successes and failures, sharing their entrepreneurial journey with their peers. To help SMEs learn and apply new skills in these difficult times of confinement, specially developed content addresses the unprecedented challenges they are currently facing. The resources reveal how to move their business online, stay connected with clients remotely, and plan for the day after. As the learning hub is built within the CRM, users can immediately apply what they have learned, within a few clicks.
Adi Engel, CBDO of vcita said: "Building this, we've relied on two of our most meaningful relationships - the first, with the entrepreneurial community that surrounds us: vcita users who rallied to offer their advice and support to their peers in navigating an uncertain economic landscape; and the second, with the like-minded team at Mastercard, who share our strong belief that by working together we can help businesses who are the backbone of our economies emerge on the other side stronger, with a solid foundation for success."
Marcus O'Toole, Vice President, Head of Small Business Segment at Mastercard Europe said: "We are delighted to announce this new partnership with vcita that will enable micro and small business owners to drive efficiency into their businesses at such a critical time. This partnership builds on our desire to become partner of choice for business of all sizes here in Europe and around the world. By partnering with vcita to launch "Business Unusual" we are delivering real help for small businesses as they build digital first capabilities into their operations. When small businesses suffer, local economies suffer and Mastercard is pleased to be supporting these important pillars of our communities in a meaningful way."
Free Newsletter Sign-up