Bond Dickinson Chooses Unit4's prevero CPM Software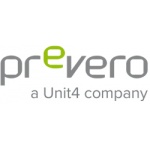 Bond Dickinson Chooses Unit4's prevero CPM Software
prevero, a Unit4 company and a leading provider of Corporate Performance Management(CPM) and Business Intelligence (BI) solutions, today announced that Bond Dickinson has selected its software suite for business-critical performance management.

Bond Dickinson is a leading UK law firm providing a comprehensive legal service to clients across a wide range of legal expertise and sectors, from seven cities across the UK including London. Clients range from FTSE 100 businesses, governmental organisations, privately managed business to wealthy individuals.
In an increasingly competitive and traditional market, Bond Dickinson will use the prevero solution to support profitability analysisand modelling. Through a thorough understanding of where profit is generated and which types of project are most successful, Bond Dickinson can focus its business development and investment in the most profitable areas.
prevero is a market leader in the fields of CPM and BI, and has been recognised as a 'Visionary' by Gartner, Inc. in its latest Strategic Corporate Performance Solutions Magic Quadrant. Through powerful self-service functionality that enables users to easily build customised applications, Bond Dickinson will be able to deploy the latest analytics technology to detail significant levels of data granularity and support sophisticated scenario planning and analysis. prevero also supports extensive integrated planning and reporting.
"At Bond Dickinson, we believe that the better we know our clients the better the service we can deliver," said Martin Lucas, Finance Director at Bond Dickinson. "We take time to understand each of our clients and adapt what we do to suit their requirements. This tailored service drives our success and we want to use that success to model the business. Through prevero we will have more detailed and accurate data that is simple to analyse and draw conclusions from. We believe the business will really benefit from this level of intelligence, and that it will help us deliver the best service for our customers in the future. I want to ensure our business planning and analysis is world class, and I'm confident prevero delivers us the technology we need to support that aim."
"Bond Dickinson conducted an in-depth review of prevero's capabilities including a competitive evaluation and a detailed proof of concept," said Alice Allegrini, Managing Director, prevero UK. "In just two months we will start delivering tangible results to the customer and they can start shaping their business accordingly. From our track record working with thousands of client-centric organisations, I truly believe we can make a positive impact with Bond Dickinson very quickly."
Free Newsletter Sign-up