An Extraordinary Six Months
Commodity Trading Solutions

,

Consultancy

04.07.2020

10:11 am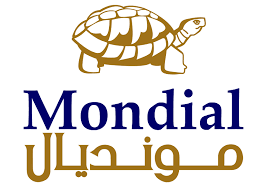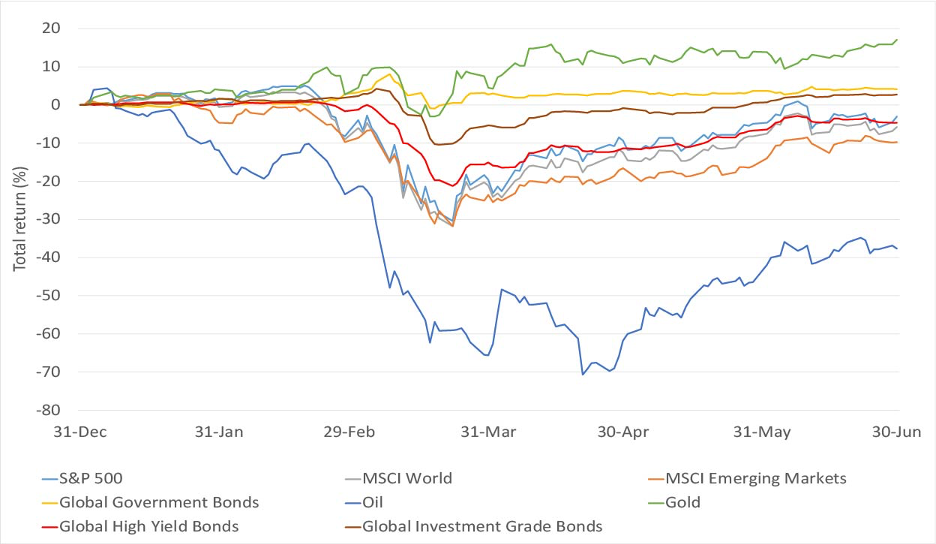 It has been an extraordinary six months, not just from a social perspective but also from an economic and financial market perspective. This week we pause for reflection and show the year to date performance of several major asset classes. The data runs from 31st December 2019 to 30th June 2020, showing total returns in US dollars.
Of the asset classes listed, the strongest performing over the year so far has been gold. Heightened uncertainty has served to push down real (after inflation) yields and boosted gold, which has historically been negatively correlated to such a move.
The weakest performer was oil, pummelled by the double whammy of demand and supply shocks, the former due to the collapse in demand as large parts of the world entered lockdown and the latter as Saudi Arabia - Russia tensions escalated which saw Saudi Arabia initially flood the market and fears mounted there was nowhere to store oil as demand dried up.
For most asset classes the last six months was a game of two halves: the first up to and including the 23rd March as coronavirus roiled markets and the second after central banks intervened on a massive scale. The first episode saw equity markets suffer their fastest drop in history; the second saw one of the quickest rallies ever (particularly so in the US where Q2 returns were the highest since 1998).
Why this chart is relevant
Thinking ahead we would expect risk assets, principally equities, to suffer from any realization that the economic recovery will not materialize as quickly as currently expected, perhaps following a second wave or as observed through weaker than expected economic data releases; neither being mutually exclusive. As investors have come to see through the shock of the more immediate and heavy knock to earnings, share prices have risen and valuations have thus rebounded.
At these higher levels (acknowledging regional variation) markets will be very sensitive to any news which challenges the increasing consensus view of a V-shaped recovery from coronavirus. Another key point to discuss is the portfolio role of government bonds, which have historically benefitted multi-asset investors when equities have fallen sharply.
However, with yields so low today (currently lending money to the US government will grant you a measly 0.7% per year if you hold the benchmark ten-year bond until maturity), it is hard to see government bonds providing as much protection as they have done in the past (unless you believe bond yields could move significantly negative). Let's see what the next six months bring. After the last, perhaps we all need an unextraordinary six months.
About Mondial Dubai:
Mondial Dubai is the first Financial Consultancy firm to be licensed by the Emirates Securities Commodity Authority in 1989. after a merger of 14 financial firms that led the way in advice, offshore compliance, reduced costs, and better client outcomes.
For over 30 years Mondial has been the best international financial consulting firm offering expert financial advice and international financial solutions to a growing number of globally expatriated clients acting as the guiding light in the offshore financial services arena.