FIS expands into India to Drive Banking Access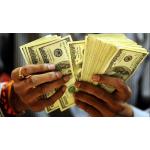 FIS expands into India to Drive Banking Access
FIS™ (NYSE: FIS), a global leader in banking and payments technology as well as consulting and outsourcing solutions, announced the launch of India's first financial inclusion lab in Bengaluru. The lab is aimed at developing innovative ways to extend banking access to India's millions of underbanked citizens.
The lab is the first of its kind in India and the seventh FIS lab focused on innovation. It is designed to provide a working, collaborative environment for FIS to cooperate with business leaders, government organizations and NGOs across the country to create and test solutions that will help increase financial literacy for the majority of India's unbanked population. The lab's interactive data tools also will help identify roadblocks to greater financial inclusion. For example, one of the lab's first projects is the development of kiosk-based applications that can be deployed throughout the country to help promote financial literacy with students.
"FIS is proud to foster innovation and entrepreneurship that addresses societal needs through engagement of different stakeholders," said Raja Gopalakrishnan, FIS executive vice president, Global Financial Institutions. "FIS' Financial Inclusion Lab will provide a platform for knowledge sharing and enabling high impact sustainability programs that can be utilized by banks and other financial institutions in the future. We are very proud that we can give back to the communities where some of our employees live and work in such a meaningful way."
The idea behind the lab stems from FIS' focus on "Giving Back," one of the company's five Guiding Principles that encourage a culture of service to clients, to FIS colleagues and to communities around the world to make a positive difference. In India, FIS employees live this principle by volunteering in their communities, hosting donation drives, building homes for the less fortunate, volunteering at local food shelters and many other activities.
Free Newsletter Sign-up