Banking Competition Remedies enhances Incentivised Switching Scheme Dowries to Encourage Further Switching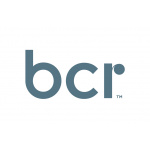 Banking Competition Remedies enhances Incentivised Switching Scheme Dowries to Encourage Further Switching
Banking Competition Remedies Limited (BCR) is today announcing details of enhanced dowries for the lower four bands of the Incentivised Switching Scheme (ISS), and an increase in dowries for loans. This comes having reviewed performance of the Scheme as a whole and discussed this with RBS and ISS participants to which the majority of customers have switched since the Scheme started.
Since inception, the number of SME switchers from ISS accounts for approximately 47% of all SME and charity switchers between March to December 2019. While acknowledging the success to date, BCR recognises that more needs to be done to get closer to the Scheme target of 120,000. It was to this end that BCR introduced a temporary uplift in Bands 1 and 2 for two months between 29 November 2019 and 31st January 2020 which proved successful.
The key elements of the enhanced scheme are:
Turnover Band Existing Dowry New Dowry
1 (< £15000) £750 £1250
2 (£15k - £100k) £1000 £1500
3 (<£100k -£500k) £3000 £4000
4 (<£500k - £1m) £3000 £4000
Loans (based on transferring balance) 2.5% 3.5%
The changes to the new dowry will take effect from 25th March and will be backdated to the beginning of the Scheme to ensure that early switchers, that have kept their account open at their new bank, do not see themselves as disadvantaged.
Godfrey Cromwell, Chair of BCR commented:
"The number of switches has doubled since ISS began, representing a significant increase in switching rates for the SME sector. This decision is based on analysis of the first year of operation of the whole Scheme and the success of the temporary increase in dowry for Bands 1 and 2. Simultaneously increasing the loan dowry is also intended to incentivise relevant business current account customers considering switching to make the move."
Free Newsletter Sign-up