Backbase's Smart Banking named Best of Show at Finovate Europe 2018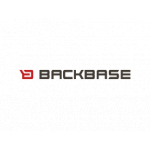 Backbase's Smart Banking named Best of Show at Finovate Europe 2018
For the fourth time, Backbase has received the Finovate 'Best of Show' award. Previously Backbase won 'Best of Show' at Finovate Europe in 2017, 2016, and 2014.
Backbase, the omni-channel banking solution provider, launched their latest Smart Banking innovations at Finovate Europe 2018, the leading fintech innovation conference in Europe.
During the winning presentation, Jouk Pleiter, CEO of Backbase noted how Smart Banking is all about bringing each customer exceptional, personalized experiences. He discussed three key aspects of Smart Banking and how they help to deliver a superior service, every time.
Smart actions - enabling customers to define smart actions that help them easily automate manual tasks, transforming mobile banking into a personal concierge service, which is tailored to their exact needs.
Aggregation - combining capabilities from within the bank, but also from outside it, such as PSD2 APIs or 3rd parties such as airlines, telco or e-commerce providers - all directly integrated in the mobile banking application.
Thinking outside the box - being imaginative enough to create 10 times better customer experiences. Backbase Smart Banking empowers banks to place their mobile banking app at the center of customer's lives.
"We are extremely excited to have been awarded Finovate 'Best of Show' yet again, commented Jouk, "this serves as further recognition of our innovativeness and validates how our product development is on the right track. Our focus remains on delivering world class customer experiences, and we continue innovating our Omni-Channel technologies with this vision in mind."
The Backbase Digital Banking platform provides banks with a flexible solution to orchestrate and streamline daily customer interactions in a one-to-one, highly personalised manner. Within the Backbase platform, banks can easily compile customer profiles with unique identifiers that can guide content, offers, interactions, and recommendations across daily interactions. The result is that each individual customer journey is helpful, unique, and truly relevant.
Free Newsletter Sign-up