Clinc Empowers Banks To Train Their Own AI Experiences With The Release Of Spotlight, The First-Of-Its-Kind Self-Service Training Platform For Conversational AI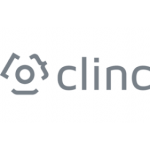 Clinc Empowers Banks To Train Their Own AI Experiences With The Release Of Spotlight, The First-Of-Its-Kind Self-Service Training Platform For Conversational AI
Artificial Intelligence
,
Banking
Clinc, the leading conversational artificial intelligence platform for financial institutions, today announced from Finovate Europe, the launch of Spotlight, its self-service AI platform that leverages Clinc's novel machine learning infrastructure and technology and puts the power of world-class conversational design into the hands of banks for the first time. The robust self-service platform includes a suite of intuitive tools and workflows that enables banks to train unprecedented conversational AI experiences for their customers.
Clinc has also today announced that İsbank, the largest private bank in Turkey, is currently using Spotlight to build conversational experiences in native Turkish from scratch, and USAA, the financial services provider serving America's military community, is also leveraging Spotlight.
"Until today, financial institutions didn't have the right tools to rapidly configure and deploy sophisticated, omnichannel AI experiences in-house. Banks are now no longer bound by the roadmap of legacy vendors or constrained by a limited low-tech framework. With Spotlight, banks are independently able to expand their capabilities and scale at their own pace using core technology that, until now, has only been wielded by the best machine learning experts in the world," said Jason Mars, CEO at Clinc. "We're giving banks the keys to the world's best conversational AI and enabling them to train a type of machine learning that has never been trainable on a platform before."
"The successful deployment of Spotlight to multiple large enterprises around the world was a welcomed challenge and serves as validation that Clinc has created a conversational AI platform for everyone, transcending language barriers." said Johann Hauswald, Chief Architect at Clinc. "İsbank, equipped with Spotlight, has trained their conversational AI for banking in native Turkish that will go live to millions of customers later this year. This represents technological advancements that go beyond the current state-of-the-art approaches in deep learning and natural language processing. Spotlight enables the next generation of conversational AI for any domain in any language."
Spotlight's key innovation is in taking the complexity out of conversational AI development and enabling technical teams at financial institutions that may have limited machine learning expertise to easily and quickly design, train and customize sophisticated, large-scale AI models with simple workflows. Spotlight enables the creation of personalized and contextual conversational experiences such as those that allow banking customers to transact, to inquire about spending habits and account balances, to access market trend analyses, to gain insights for future spending, and to receive 24/7 "human-free" customer service support on the channels they use most.
A full analytics dashboard provides customer behavioral patterns, usage and engagement metrics across all digital channels, and query logs that offer deeper insights into customer activities and conversations so that banks can continue to refine the customer experience. Spotlight's fast, simple deployment is unmatched by any other solution in the industry.
Available in over eighty languages, Spotlight can be integrated into any channel, whether it be a bank's customer contact center, a bank's native mobile banking or wallet payment app, Alexa, Google or Facebook Messenger, and is available for both on-premise and cloud deployment.
About Clinc
Headquartered in Ann Arbor, Michigan, Clinc was founded in 2015 by world-class AI and systems research professors at the University of Michigan, Jason Mars and Lingjia Tang. The company has developed the leading conversational AI platform for financial institutions. Utilizing the world's most sophisticated natural language processing engine and the most advanced scientific discoveries in AI research, Clinc emulates human intelligence and is able to understand unstructured, unconstrained speech, and can interpret not only semantics and intent, but the underlying meaning of user queries. The company's initial product offering, Finie, is the world's most advanced voice-controlled A.I. platform for banking. Jason Mars ranked second on Bank Innovation's "10 most innovative CEOs in banking 2017." Clinc has grown from a promising startup to the leading global provider of conversational artificial intelligence technologies for financial institutions with dozens of banking partners and global deployments including USAA and İsbank. Learn more at clinc.com.
Free Newsletter Sign-up