Banca Profilo will now offer four discretionary mandates powered by the Artificial Intelligence of MDOTM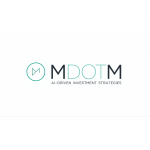 Banca Profilo will now offer four discretionary mandates powered by the Artificial Intelligence of MDOTM
After the positive results of 2019, Banca Profilo grows the suite of products powered by Artificial Intelligence launching three additional discretionary mandates advised by MDOTM, the Fintech company based in London and Milan that develops AI-driven investment strategies for institutional investors.
The three new discretionary mandates, differentiated by risk profile, reinforce the partnership with the Advisory firm that started almost three years ago. The cutting-edge investment models developed by MDOTM leverage the power of Artificial Intelligence to study the relative performances and correlations of different asset classes and build better diversified and more adaptive portfolios.
The distinctive feature of the new discretionary mandates is the innovative synergy between Banca Profilo's expertise in asset management and MDOTM's state-of-the-art technology in the field of assisted decision-making. Thus, MDOTM will support Banca Profilo's investment strategies combining the best of both approaches to investing.
As confirmed in its recent Business Plan 2020-2023, Banca Profilo is striving to integrate new technologies with human financial competences to develop new business models capable of adapting to the evolution of financial markets.
From this vision, the partnership with MDOTM was born. The Fintech company is today the major European player in the development of AI-driven investment strategies for institutional investors. In 2017, it was selected by Google for its acceleration program in Silicon Valley.
Fabio Candeli, CEO of Banca Profilo observes: "We chose to grow our offering of discretionary mandates that use Artificial Intelligence because we believe in the importance of combining human expertise with technological innovation. Today, also thanks to the support of MDOTM, we are able to offer unique and innovative services to our clients."
"We are extremely proudto strengthen our collaboration with Banca Profilo. - states Tommaso Migliore, CEO & Co-Founder of MDOTM - After working together for three years, we have developed the new mandates to efficiently blend with the bank's current offering. As financial markets are becoming increasingly more complex, AI represents the best tool to harness the huge amount of data available and dynamically adapt to the constant uncertainty and volatility of today's markets".
Free Newsletter Sign-up