Hawaii State FCU Chooses Baker Hill NextGen® To Support Rapid Growth in Commercial Lending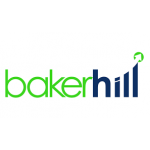 Hawaii State FCU Chooses Baker Hill NextGen® To Support Rapid Growth in Commercial Lending
Baker Hill, a leading financial technology provider, delivering solutions for common loan origination, risk and relationship management, CECL, and smart data analytics, announced that Hawaii State FCU, Hawaii's largest credit union lender, has chosen Baker Hill NextGen® to support its rapid growth in commercial lending.
Baker Hill NextGen® Exception Tracking will improve Hawaii State FCU's risk mitigation and ensure that the commercial lending department is fully compliant and that all credit files are properly managed and up to date. Baker Hill's tracking platform supports the portfolio management stage of the lending process by securely monitoring document, financial statement, policy, compliance and exception management. It automates and consolidates portfolio monitoring into a common, centralized database and standardizes tracking and monitoring. The ability to create customized reports is also available.
Over the past five years, the credit union has increased its membership by 34 percent, and has also experienced substantial growth within its commercial lending portfolio. This growth prompted Hawaii State FCU to seek out Baker Hill for its expertise in improving risk mitigation.
"Baker Hill is a true partner to Hawaii State FCU. Between their superior technology and exceptional support, we have continued to grow our commercial lending portfolio as demand from our membership increases," said Carol Higa, Hawaii State FCU Executive Vice President of Consumer Lending and Commercial and Business Banking. "Baker Hill NextGen® Statement Spreading was already in place and has been an integral part of our underwriting process. We have now chosen Baker Hill NextGen® Exception Tracking as the best product for us to add even more support to our evolving commercial lending department. We look forward to more growth this year with Baker Hill's solutions."
Baker Hill NextGen® Exception Tracking will complement Hawaii State FCU's existing Baker Hill NextGen® Statement Spreading solution, which offers insight into the commercial lending underwriting process. This core component of Baker Hill's platform facilitates reporting, data collection, global cash flow, covenants, a comprehensive credit memorandum and more – all in one central location. The flexible, dynamic structure of its statement spreading software gives underwriters and credit analysts the reporting options they need to make sound credit decisions. As the credit union continues to grow, it plans to add more Baker Hill solutions to support loan origination.
"Built on more than 30 years of industry experience, our solutions empower financial institutions like Hawaii State FCU to generate growth, reduce risk, and improve productivity and profitability," said John M. Deignan, President and CEO of Baker Hill. "Our goal at Baker Hill is to help community financial institutions drive profitable growth while lowering risk, which we have successfully done. More than 20,000 bank and credit union professionals now trust Baker Hill's loan origination solutions. We're pleased to expand our relationship with Hawaii State FCU and look forward to continuing to support their commercial lending needs."
Free Newsletter Sign-up