ISO20022 Migration: Business or Technology Change ?
ISO20022 Migration: Business or Technology Change ?
30.08.2019 12:30 pm
An Interview with Richard Ransom, Head of E-ME Payments Practice at Virtusa.
1. What is the impact of a ISO20022 standard for banks, fintech vendors and end users? (both positive and negative).
Existing as well as emerging national and international payment infrastructures are looking to the ISO20022 standard to help modernize and improve the payment landscape. It is expected to providefor new propositions and functionality driven by real-time payments, open API banking, and customer need for greater information to travel with their payments. As more of these infrastructures adopt or plan to adopt ISO20022, banks and FIs need to either update their core banking systems and build a single data model (bringing efficiencies for the bank)or build translation tools to insulate systems from change (the sticking plaster approach).
The increased size of payment messages will also pose a challenge in processing high volume bulk payment at speed. In the case of international payments, introduction of more rigid structure in cross border payments such as SWIFT MT103 messages will result in simpler AML screening and reduced rate of payments rejection on account of missing information. FinTechs will find that increased use of ISO20022 XML suits today's technologies, increased data payload enables more innovative propositions, and standardization aids operation in multiple regions. For the end user, ISO20022 should mean less payment delays due to incomplete information, and more detailed reference information carried with the payment to aid reconciliation.
2. How can financial institutions and tech providers address the ISO20022 Migration processes?
ISO20022 migration is both a business and technology change for a FI. It needs to be addressed with a strategic approach and a holistic program because. tactical program running in isolation will result in much larger issues as the payment landscape rapidly evolves across retail and corporate banking. Banks that are not already planning for or seriously considering the impact of the change, need to do this now. An important first step is to look at all the systems where ISO2022 will replace existing payment formats – domestic and international, and analyze current payment data against the needs of ISO20022 formats. This may mean structuring data that has been free-text in the past and ensuring completeness of data especially in what may now be mandatory fields.
3. How does Virtusa help banks and financial institutions to solve the issues related to the new regulation
We work across the globe on programs where updating systems for ISO20022 is a major element, be it implementation or preparation.,. For example, NPP in Australia, RTP in the US, SEPA and SEPA instant in the EU, Payments Canada Modernization, NPA in the UK, SWIFT's intention to migrate MT standards to ISO 20022 from 2021, and TARGET, T2S, and TIPS consolidation. Besides program management and compliance testing, we can also help banks build a single canonical data model for ISO20022 with schema optimization based on frequently used query patterns, ongoing processing to handle potential data consistency issues due to the de-normalized construct, indexes to cover frequently used queries, data partitioning etc. Our data expertise can be used for an analytics exercise on all payment messages in/out of bank to assess completeness of data, especially in line of changes to cardinality when legacy payment instruments are replaced.
4. Please give us a real- life case example of applying your solution within the bank or financial institution
Virtusa has gained considerable experience and insight in ISO20022 migration by preparing banks across the EU for SEPA migration in 2011, including European, US, and UK T1 banks. For a number of these banks, a strategic decision was made at the time of migration to build a standard canonical model across the bank for ISO20022, rather than use a translation tool and maintain legacy formats. In some cases, this meant refactoring legacy systems. We have also gained insight in ISO20022 from projects that involved integrating banks with Zelle in the US, and FAST in Singapore. Today, we are assisting banks globally as they plan for future ISO20022 standard based migrations and new services such as analytics, data modelling, legacy system modernization, and consultancy.
More Interviews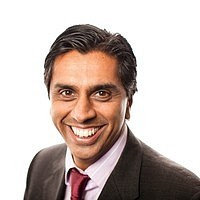 Strategic Partnerships and Alliances Manager at Sidetrade
Financial IT interview with Sunil Pandit, Strategic Partnerships and Alliances Manager of Sidetrade Financial IT: Can you please tell more about Sidetrade and the career path that brought you to join the company? Sunil Pandit (SP): I've been in enterprise sales for about 20 years now and originally joined Sidetrade from a competitor in... Read more »
Financial IT: Can you tell us more about ITSCREDIT and your background? Filipe Catalão (FC): Applying for credit from a bank is traditionally a complex, paper-based process involving countless trips to and from a bank branch to obtain information and deliver and sign dozens of documents. This process brings unnecessary stress and strain at a very... Read more »
Free Newsletter Sign-up