Fighting Fraud on All Fronts
Fighting Fraud on All Fronts
30.05.2019 12:13 pm
An interview with Chris Thomas, Managing Director EMEA of Emailage
Financial IT: Could you please give us an overview of Emailage & the industry you are in and your experience?
Chris Thomas (CT): As the global hub of email intelligence, the Emailage team has a single goal: to unite businesses of all sizes from all around the world in the fight against global fraud.
Before Emailage was founded in 2012, companies relied on siloed technologies and databases to incorporate email in their fraud tools. This consisted mostly of inaccurate and highly manual processes, including one-to-one comparisons and maintenance of internal blacklists costing hours of resource.
However, Emailage has changed the global fraud landscape by breaking these silos with a secure, reliable, and multi-layered fraud data collaboration network. To date, we have helped companies across the world mitigate over $4bn worth of fraudulent purchases through our solution and our ongoing dedication to unite companies in the fight against fraud.
Emailage is a global leader in online fraud prevention and email risk assessment that combines key partnerships, proprietary data, and machine-learning technology into a multi-dimensional profile associated with a customer's email address. The profile is then calculated into a reliable multifactor predictive risk score delivered to Emailage's customers within seconds. Customers realize significant savings from identifying and stopping fraudulent transactions through stopped orders, unrecoverable fraud losses and even chargeback fees.
Companies across the globe use our predictive scoring on transactions of all types in over 150 countries. Our network's constant growth enables 90 percent of fraud detected to be driven by attributes coming from our proprietary algorithms.
Emailage works across seven key industries including: e-commerce; financial; technology; travel and hospitality; igaming; event ticketing; and lending. The company is trusted by one of the 'big four' U.S. banks , four of the top 10 global retailers, three of the top five largest global airlines, the top three PC manufacturers, three of the top six credit card issuers, three of the top five marketplace lenders, the top four money transfer providers and three of the top five travel websites.
Financial IT: What is special about Emailage and how does it differentiate itself in today's market
CT: What differentiates us in today's market is we are the only company in the world to specifically use the email address to create a powerful risk score, in order to help businesses predict and prevent fraud with pinpoint accuracy.
With years of experience in fraud prevention, we knew there was a gap in the market when it came to identifying fraud. Instead of using sophisticated fraud management tools, businesses relied on manual processes, one-to-one comparisons and maintained an internal blacklist. We noticed every transaction made online necessitated an email address, and we found most companies assumed email addresses were only useful for customer notifications and marketing campaigns. We knew an there was much more behind an email address, so we unlocked its power to change the way businesses prevent fraud.
Currently, we are the only organisation in the world that utilises the full potential of an email address to prevent fraud. In the last 12 months, we helped one of our customers, a reputable global retailer, prevent a staggering $19 million in fraud as well as increase revenue by reducing operational costs associated with manual review.
Financial IT: What are the current fraud trends arising in the financial services industry?
CT: Fraud is no longer a so-called 'cottage industry' made up of amateur fraudsters operating solo. It has become a multi-million-dollar industry in its own right, with criminals across the globe organising on an industrial scale to defraud businesses and consumers because it makes them more money. Not only that, but often global fraud organisations stay local to areas where legislation has not caught up with the sophisticated digital crimes they are committing – making them tougher to prosecute.
The negative impact of online fraud is not just felt by consumers and businesses either. It has huge societal impacts – fraudulently acquired streams of income can be used to fund other criminal activities like money laundering which can then lead to funds for drugs, human trafficking and other illegal trades.
But, a new area for concern where fraud is rapidly growing is something called an account takeover. This type of fraud occurs when a fraudster obtains valid credentials to takeover an online account. This type of fraud has increased by 120 per cent between 2016 and 2017.
This is why Emailage has committed its time, effort and expertise to create the most effective solutions to combat this type of fraud.
Regulations like PSD2 are vital to increasing innovation and decreasing fraud across all sectors including financial services.
For example, within PSD2 is a measure called strong customer authentication (SCA) requiring merchants to build additional authentication into their checkout processes, which must include in any combination at least two elements: something the customer knows (password or PIN); something the customer has (phone or hardware token); something the customer is (fingerprint or face recognition).
If these regulations are rolled out across global retail industries and financial services such as loans – imagine how much less fraud would exist! PSD2 and SCA are critical steppingstones to ending fraud – or at least slowing it down.
Financial IT: To conclude, what are your goals for Emailage's future?
CT: Our operations have enjoyed strong growth over the last 12 months – we've opened new offices in EMEA, APAC, and broadened our reach in North America and LATAM – giving us a global footprint in the fight against fraud.
Our goal for the future is to continue expanding into different regions and help reduce fraud for businesses of all types where-ever they are in the world, while at the same time tailoring our solution to mitigate fraud according to the highly specific regional trends.
Different businesses across the globe experience their own unique fraud challenges, and our approach is to build teams in those regions to not only educate companies but to support them in their fight to mitigate fraud.
Wherever fraud goes, however it evolves – Emailage will be there to prevent it.
Chris Thomas the Managing Director EMEA at Emailage comes with a deep understanding of the EMEA market and has successfully driven high growth in his previous roles in that region. Chris has 18 years-experience in fraud prevention, Chris is one of the pioneers in the space. Over the last three years, Chris built a dedicated Fraud & ID business unit at Experian, comprising regionally based specialized sales function and engineering team. Prior to his time at Experian he was with iovation, inc.,Transactis and Equifax. Developing and deploying their strategic plan for growth across the Northern & Eastern European, Indian and Middle Eastern territories.
More Interviews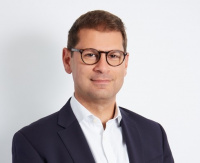 Financial IT chats with Gilbert Verdian, CEO and Founder of blockchain technology company Quant Network. Tasked with connecting the world's networks to blockchain, Gilbert is building the Internet of Trust by converging blockchain, AI and cybersecurity. Having a keen interest in disruptive technology, Gilbert is the author behind the Blockchain ISO... Read more »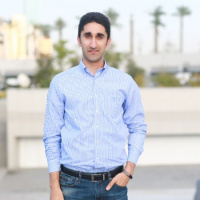 An Interview with Shaheen Al Khudhari, Founder & CEO at Ajar Online. Financial IT: What is Ajar? Shaheen Al Khudhari: Ajar is a property management platform that's redefining the landlord and tenant experience. Ajar helps landlords, property managers, and real estate owners collect rent online securely, manage properties... Read more »
Free Newsletter Sign-up