Diego Caicedo on Neobanks in LATAM
Diego Caicedo on Neobanks in LATAM
31.01.2019 10:55 am
Phil Siarri recently sat down with Diego Caicedo, CEO and co-founder of Omni|Bnk, one of the first neobank solutions for SMEs in Latin America. The company has recently raised US$3.5M, and signed a US$200M partnership with BTGPactual. We discussed his background, the current situation for Latin American neobanks, financial literacy in the region and more
Phil Siarri: Hi Diego, nice to connect with you. Can you tell our audience a little bit about your professional background and what led you co-found Omni|Bnk?
Diego Caicedo: I have been an entrepreneur my whole life. Before Omni|Bnk, (Portal Finance and Motor Financiero merged to form Omni|Bnk), I worked in multiple sectors and the one thing that was becoming more difficult over time was gaining access to the financial services we needed to survive as an SME. After the 2008 crisis, banks pulled away from the market and non-banking lenders were punitive with their rates and conditions for SMEs. Initially, this made no sense to me. How could banks not have a solution for the millions of SMEs like mine? After a lot of work, I realized that it made perfect sense: traditional players in the financial industry have little information to understand the risk behind a financial transaction, and therefore, money is only available for larger and safer bets, leaving most companies out of luck.
Digging deeper, we discovered that the reason the models were difficult to develop for this industry was because of the data being used and from where it was derived. Most risk models are built on limited and biased data. Latin America is in a key position to change this by tracking the digital footprint left by companies through electronic invoicing and electronic taxing which is very common and often required throughout the region.
PS: The neobank phenomenon has been widely discussed in Europe. What is the current situation in LATAM as far as challenger banks? Are there significant barriers to entry versus incumbents?
DC: We have some of the neobank world leaders in Latin America. Nubank in Brazil has done an extraordinary job. We also have Ualá in Argentina and Albo in Mexico working on building the bank people need.
We are the first player in the SME sector to date, and we believe that once we better understand our clients, their risk profiles, and their needs, we can start bundling the services and products they need in the most effective way possible. The regulatory landscape is tough to navigate; it changes from country to country and puts pressure on minimum capitalization and risk management. Since we are not currently handling deposits, and we use professional investors to finance invoices with a first loss, which is a 'skin in the game' structure, we've achieved a level of freedom that most incumbents cannot replicate easily.
PS: Omni|Bnk offers a number of services such as OmniPay and OmniCredit. Which one has experienced the most growth thus far?
DC: OmniPay provides invoice-backed financing and there is significantly more money available to finance these operations. However, OmniCredit has much higher demand. SMEs feel more comfortable with this service because it has fewer restrictions on their side. Ultimately, we expect our services (OmniPay, OmniCash, and OmniCredit) to grow equally while we continue to develop new services.
PS: With fintech progressing within LATAM, would you say financial literacy has improved in the past few years?
DC: I don't think financial literacy has improved much yet, but I certainly think it will improve over the coming years. There have been significant developments in incorporating new financial tools, but adoption rates are not quite as fast. As a result, we've been focusing on providing our clients with a platform to organize their own information in a way that is understandable to them. In the sectors we service, many companies do not understand whether or not they make money; they are focused on their day to day cash flows. Therefore, when they look at their own data in the same way we do, new opportunities and/or conclusions are revealed.
PS: What's next for Omni|Bnk in 2019?
DC: We are working on raising our first round of institutional funding that will allow us to stay one step ahead. We are also expecting to raise US $20M that we will primarily put up as first loss capital to our funding partners so we can truly grow the business. By the end of 2019, we expect to launch in Mexico, our third market, and service more than 5,500 clients with over US $500M.
More Interviews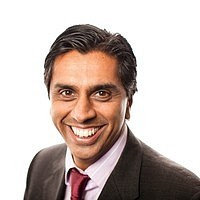 Strategic Partnerships and Alliances Manager at Sidetrade
Financial IT interview with Sunil Pandit, Strategic Partnerships and Alliances Manager of Sidetrade Financial IT: Can you please tell more about Sidetrade and the career path that brought you to join the company? Sunil Pandit (SP): I've been in enterprise sales for about 20 years now and originally joined Sidetrade from a competitor in... Read more »
Financial IT: Can you tell us more about ITSCREDIT and your background? Filipe Catalão (FC): Applying for credit from a bank is traditionally a complex, paper-based process involving countless trips to and from a bank branch to obtain information and deliver and sign dozens of documents. This process brings unnecessary stress and strain at a very... Read more »
Free Newsletter Sign-up