Democratising the Financial Markets
Democratising the Financial Markets
16.02.2017 10:15 am
Financial IT speaks with Nick Bortot, CEO and Founder of BUX about financial markets and the mission of BUX to make stock trading easy and affordable for everyone.
Financial IT: Can you give us a brief overview of BUX and your role there as CEO?
Nick Bortot: We founded BUX in 2013 with the mission of democratising the financial markets, developing an app that makes stock trading easy, exciting and affordable for everyone. Our app combines social and gaming elements to create an extremely engaged community that uses the app 24/7. It also enables newbies to learn the ropes of trading in a risk-free way and practice with virtual currency before investing real money.
Currently, we have over 750,000 users, in 8 countries across Europe and counting, trading with both virtual and real money. Our rapidly growing footprint continues to introduce the financial markets to new generations of traders.
I oversee a staff of 35 that's diverse in every possible way. The team is not only international but also for a fintech company, only a couple of our team members have a finance background. Most predominantly have experience in social and gaming industries, and this 'outsider' perspective ensures that we adopt a truly innovative approach, instead of developing another 'me-too' financial product. At the same time, my prior experience with BinckBank (the largest Dutch online broker) enables me to navigate evolving challenges and opportunities facing the industry as a whole, for eg. regulation.
Financial IT: What were the major motivating factors for you to set-up BUX?
I was inspired to start BUX while still with BinckBank as I realised many people were interested in being active in the financial markets but in reality, the online brokerage market is still a niche market, especially outside of the US. So I saw this big untapped market in an uncontested space that was ripe for disruption.
Financial IT: How does BUX differentiate itself in today's marketplace?
Nick: While brokerage has become a commodity, we have a distinct interface that incorporates social and gaming elements to provide a unique user experience. When we first started BUX, we found out that inexperienced traders can be insecure and often look for support, validation and ideas from other traders. We wanted to provide them with a platform to do that, so we introduced community features as a test and it immediately took off. Now BUX has the largest social traders' community in Germany and Netherlands, and it has become one of the key differentiators of our product.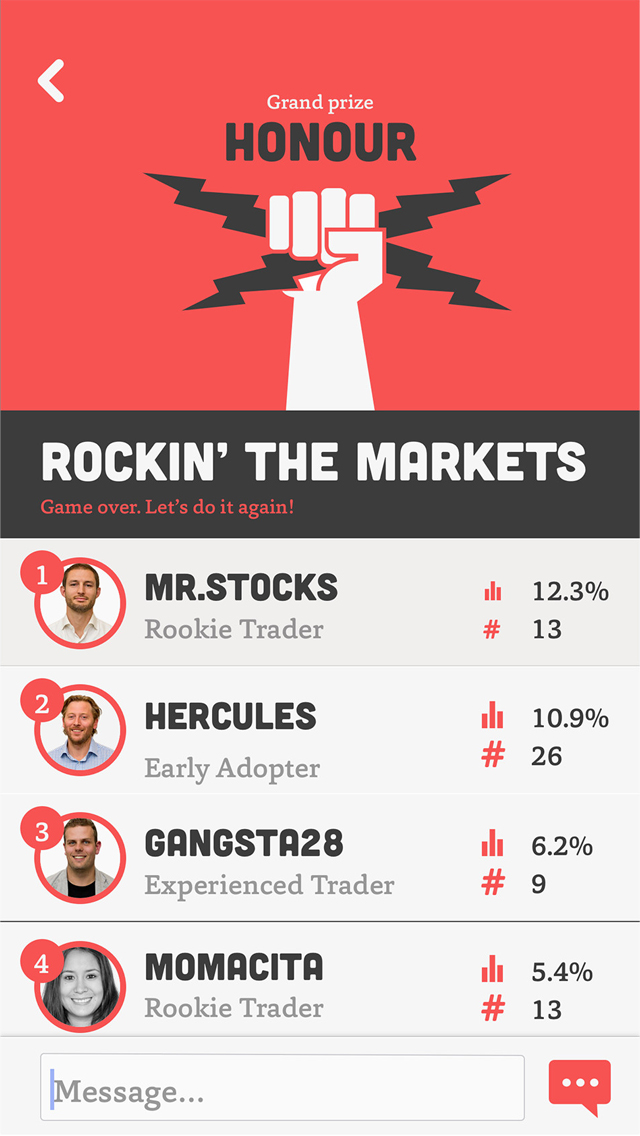 Financial IT: How do you see the stock market and financial services industry evolving over the next few years?
Nick: Unfortunately, I do not have a crystal ball so it's hard to say what the stock market will look like in a few years from now. One thing I am sure of is that prices of major tech stocks like Facebook and Google, but also Airbnb or Uber after they've IPO'd, will keep rising for quite a while: we're in the middle of a tech revolution and I believe we've only scratched the surface.
The financial industry as a whole will undergo major changes. I do not think banks will disappear, but the way we'll manage our financial household will drastically change. Especially from a usage perspective. It's the same here - we've only just scratched the surface. Banks, together with fintech companies, will work on much easier ways for you to pay, wire money, invest, borrow, etc. Even arranging a mortgage will be something you can do in 15 minutes in the future.
Financial IT: What are the upcoming milestones you have for BUX?
Nick: We're rolling out the app in Spain very soon and will be expanding throughout the rest of Europe before the end of 2017. We're also constantly experimenting with new app features based on valuable feedback from our community of users.
More Interviews
Finacial IT: Please introduce us your company. Kevin Kimber: Rimilia was the first AI-powered automation platform built to manage the order-to-cash process in real time. With cash being at the heart of any business and Accounts Receivables (AR) Automation being central to improving cashflow, Rimilia drives the most efficient end to end process... Read more »
Interview with Gordon McHarg, AutoRek MD Financial IT: Please describe AutoRek. GM: AutoRek is a leading provider of automated financial control and data management software. Our clients span the asset management, banking and insurance sectors and include high street banks, payment platforms, start-ups and crowdfunding businesses.... Read more »
Free Newsletter Sign-up