Building a Bespoke EPOS Experience
Building a Bespoke EPOS Experience
19.07.2017 11:41 am
An interview with Jacyn Heavens, founder of Epos Now.
Financial IT: Hello Jacyn, first of all, we would like to thank for this interview. Could you please tell us more about Epos Now and your background?
Jacyn: I set up Epos Now in a small room above my bar in 2011. I wanted to equip small and independent businesses, like mine, with the tools they needed to run profitably. Electronic point-of-sale, or EPOS, empowers business owners with access to their own data, allowing them to make informed decisions and action changes to streamline their operations. This insight allows them to cut costs and drive revenue, safeguarding their profitability and giving them more time to do what they do best, running their business.
In 6 short years we've come along way, averaging growth of 156% year on year! I'm proud to say Epos Now is the UK's leading EPOS company, has made the Tech track two years running and was announced Europe's 46th fastest growing company by the Financial Times 1000. Having been in our customers' position, I ensure our products are customer-centric to the core, designed and built to add value to businesses everyday.
I'm a huge advocate of the SME community and believe these businesses are the backbone of our economy. We predominantly serve small and independents in the retail and hospitality sectors. These business owners are currently facing climbing business rates, economic instability as a result of Brexit and corporate competition. These businesses need help to manage these challenges. We create innovative tech designed to protect the diversity of our high streets.
Financial IT: What did inspire you to set up Epos Now and what were your expectations upon launching the company?
Jacyn: I'd been working in London as business development manager for a number of years before I decided to return to Norwich to setup my own bar business. It was something completely different, a world away from account management, closing deals and smashing sales targets. My inexperience showed and I struggled to run the bar profitably.
Looking around at my competitors, I could see they were utilising electronic point-of-sale systems (EPOS) to manage their revenues and inventory. Having done some research I found that the EPOS systems affording the level of insight I required were very expensive. An investment of that size would have absolutely crippled cashflow, one of the leading causes of business failure. It just wasn't viable for SMEs to benefit from this technology.
99% of all businesses in the UK are SMEs and yet no one was serving this market. It seemed madness to me that no-one was serving the majority market. That's when I decided, by leveraging the power of cloud technology, I could do it better.
The reaction to the product completely surpassed my expectations. The demand was overwhelming and we couldn't keep up. Small businesses were crying out for an affordable, insightful solution to help them run their business better.
Financial IT: How much has the industry changed since Epos Now started off in 2011?
Jacyn: The technology sector moves quickly so we've seen a lot of change in the 6 years trading. Prior to our launch most businesses were either using bulky electronic till systems or legacy POS, which were essentially glorified calculators. These systems were slow, unreliable and if broken or stolen all the data would be lost. The market is always primed for disruption and that's what we did with Epos Now.
I decided to launch the platform on the cloud which essentially futureproofed the business. The cloud afforded our customers more freedom and flexibility in how they access their data, whether that's through their EPOS or via their phone. It also formed the foundation of our business model for the next 6 years.
Launching the UK's first POS AppStore in 2015 was a huge turning point in the industry and was recognised by the UK's most prestigious accolade, winning the Queen's Award for Innovation. Our customers could now download apps to their POS system with ease, just like you would on a phone. This means customers can now tailor their system to suit their specific business needs, building a bespoke EPOS experience just like their corporate competitors, but at a fraction of the price.
Today we're seeing increasing demand for table-based solutions and systems with a range of integrated payment devices. Customer behaviour is the biggest driver of change in the sector and customers want more choice. We're increasingly becoming a cashless society, with digital wallets becoming the norm. Businesses who can't take Apple or Android pay or accept digital loyalty schemes are quickly being left behind.
Financial IT: What are the emerging trends you see in the industry today and how does Epos Now address these new challenges and trends?
Jacyn: Traditional payments providers operate a model leasing expensive hardware to merchants on long contracts, typically 3-5 years, as well as charging an additional fee per transaction. Now cheaper Android terminals have hit the market, where customers can get access to similar rates with a very small upfront hardware investment and no contract or monthly fee. This is a disaster for larger style payment acquirers and sales organisations, which rely on generating income from the hardware and the merchant fees for the 3-5 year life span. This also makes the service a commodity, so it's a race to the bottom on rates.
Affordability plays a large role in the decision making process when selecting the technology to run a business on. In response to customer feedback, we built a solution that was affordable, insightful and mobile, meaning it can be operated outside of traditional bricks and mortar formats.
Earlier this year we released POStoGO, a great piece of tech that provides all the insight of a traditional EPOS system with the mobility of a tablet, complete with fully integrated payment technology. POStoGO retails at a similar cost to traditional payment terminals, but provides the customer a comprehensive EPOS system to run all aspects of their business, in addition to a low rate payment services. Partnered with PayPal and Barclaycard, POStoGO offers customers more payment options at a fraction of the price. Businesses using PayPal Here have instant access to their cash as soon as a customer has made a payment, benefiting from no contracts, fixed payments or monthly fees, with an exclusively low 1.5% fee rate and full access to our award winning AppStore.
Financial IT: Going forward what are some of the goals that the Epos Now has for the near future?
Jacyn: My goals and aspirations haven't changed since I started the business. It's really a quest for innovation that drives me. I want to build a brand that lasts, with a name people can trust. EPOS becomes the beating heart of our customers' businesses. It controls all aspects of operations, from financial data to staffing to marketing. Our products are relied upon 24 hours a day, 7 days a week. I want Epos Now to be the name synonymous with EPOS excellence and in order to do that we have to keep investing in the business, creating a great company culture that nurtures innovation.
We'll continue to consolidate in the UK and focus on driving growth in the US market by maximising the value of our global code base and choosing how we deploy our software resource. We're newcomers to the US market and no one really knows our story yet and we plan to change that. To succeed in our strategic goal, we've spent a huge amount of resource tailoring our Athena interface for the needs of our American customers, so we've got focus on communicating these benefits to them. I'm spending more time in the US, training up the guys and putting processes in place which incentivise great customer service. The UK really is the blueprint of our success and we want to replicate the results we've experienced at home. Our people really our best asset so building a great company culture is essential to creating a great customer experience, from product design all the way through to implementation and beyond.
More Interviews
Financial IT interview with Mazy Dar, the CEO of OpenFin. Financial IT: Could you please tell us more about OpenFin and your background? Mazy Dar: OpenFin is the desktop operating system (OS) bringing application interoperability and levels of innovation we commonly experience on our mobile devices, onto financial desktops. We often take... Read more »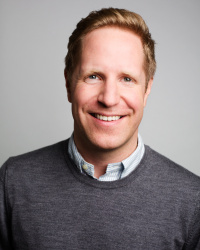 1. What is the biggest opportunity for FinTechs in the next 12 months? It's no industry secret that FinTechs command consumer appeal. We aren't held back by legacy systems or tradition, so can afford to take risks, experiment with new technologies and deliver new and improved financial services. As a result, the spotlight on FinTechs often shines... Read more »
Free Newsletter Sign-up