BlueSnap - All-in-One Payment Platform
BlueSnap - All-in-One Payment Platform
26.11.2019 08:51 pm
Financial IT chatted with Ralph Dangelmaier, CEO of BlueSnap about the company, challenges and trends of the industry.
Financial IT: Just to start off we would love to hear about BlueSnap and your career path that brought you to joining the BlueSnap?
Ralph Dangelmaier (RD): In 2012, BlueSnap was acquired by Great Hill Partners. The company was servicing the Israeli market where the company was based. Great Hill asked me to lead the company as we could see potential beyond its previous focus. I had the vision to build the next generation of global and mobile eCommerce payment solutions delivered through a single integration and I worked to transform my vision into reality. I assembled a group of globally minded, creative individuals to drive rapid evolution and innovation.
Today, BlueSnap provides an All-in-One Payment Platform designed to increase sales and reduce costs for a wide-range of businesses. Our platform supports online and mobile sales, marketplaces, subscriptions, invoice payments and manual orders through a virtual terminal. With a single-integration to our platform, businesses can accept or embed payments with ease. The payment space has become increasingly complex with the multitude of payments offerings and layers. Our goal is to make the complex simple so that companies don't have to worry about payments.
Financial IT: How does BlueSnap stand apart from its competitors? What services do you offer?
RD: BlueSnap's partners with mid-size businesses and independent software vendors to quickly facilitate eCommerce without the complex integration of disparate applications such as shopping carts, eWallets, payment types, fraud prevention, chargeback management and compliance. Often the payment platforms used by these growing businesses support only a few payment options, limiting their global outreach.
BlueSnap has introduced an online and mobile checkout feature that provides customized checkout experiences. Through one integration, the application programming interface (API) accepts global payments and supports multiple payment types including eWallets such as Google Pay, Apple Pay and PayPal as well as local bank transfers. Unlike other payment solutions, BlueSnap's platform is highly customizable.
In the last year, we have seen tremendous demand from ISVs (independent software vendors). With BlueSnap, ISVs can embed payments into their software across all channels, and it enables streamlined global onboarding of the ISVs' customers via a REST-based, easy-to-integrate Onboarding API. Compliance with evolving global regulations is a major challenge for ISVs so BlueSnap manages the underwriting and compliance processes while absorbing the payment risks so ISVs can focus on their core business while managing their payments in BlueSnap's Partner Portal.
Through the recent acquisition of Armatic, BlueSnap offers a unique end-to-end solution for invoiced-based businesses. With interfaces to the major ERP and CRM systems, Armatic help them improve efficiencies and reduce costs by providing invoicing, automated accounts receivable, payment integration, reconciliation and enhanced workflow management solutions.
Financial IT: What are the main challenges BlueSnap faces today and how do you address them?
RD: The main challenges BlueSnap faces today is optimizing brand awareness. We are working to make our voice heard by challenging the status quo and sharing how we have a better way to design the customer experience, increase global sales, grow businesses and ultimately provide a better system for payments across the globe.
Financial IT: How do you envision BlueSnap growing in the area of eCommerce within the next couple of years?
RD: Payments are being integrated into all aspects of our lives and the lines between physical and digital transaction are blurred. Beyond the phone, "smart" devices are being developed by electronics, appliances and cars manufacturers are opening eCommerce to new categories and creating new experiences. We expect to be deeply involved and integrated.
Financial IT: What trends are arising in fintech industry?
RD: B2B organizations are becoming increasingly global and the industry needs to modernize the invoicing and payment processes. In the upcoming years, we'll see a shift from paper invoices and checks to borderless digital-first products and services.
People are also looking for new payment experiences with the rise of digitalization in our daily life like phones and connected devices. New payment options are becoming available that adapt to consumer preferences. BlueSnap and CardFree, a mobile wallet platform, have paired together to integrate solutions for the restaurant industry by making the process easier for customers and restaurants with the option to order ahead or pay at the table with app-free mobile checkout. This will enable smaller brands to compete with the big national chains on convenience.
More Interviews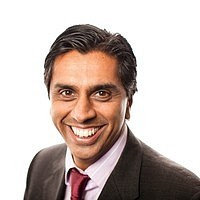 Strategic Partnerships and Alliances Manager at Sidetrade
Financial IT interview with Sunil Pandit, Strategic Partnerships and Alliances Manager of Sidetrade Financial IT: Can you please tell more about Sidetrade and the career path that brought you to join the company? Sunil Pandit (SP): I've been in enterprise sales for about 20 years now and originally joined Sidetrade from a competitor in... Read more »
Financial IT: Can you tell us more about ITSCREDIT and your background? Filipe Catalão (FC): Applying for credit from a bank is traditionally a complex, paper-based process involving countless trips to and from a bank branch to obtain information and deliver and sign dozens of documents. This process brings unnecessary stress and strain at a very... Read more »
Free Newsletter Sign-up